Oetker in investor talks for Mideast hotel deals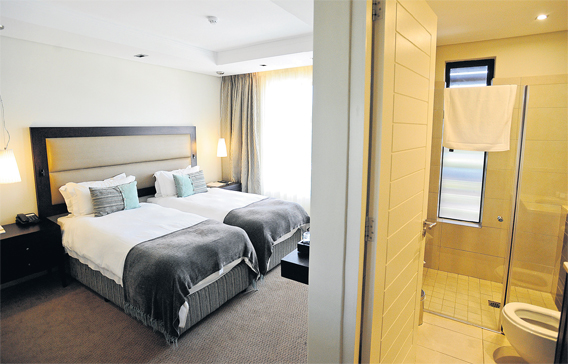 The Oetker Hotel Collection (OHC), part of the $13 billion (Dh47.75bn) German conglomerate, is learnt to be in talks with investors in the Middle East over plans for setting up new projects in the region.
The group, which announced its first project in Abu Dhabi in February this year, is negotiating with at least three investors or owners for management contracts, with Dubai, Beirut in Lebanon, Bahrain and Doha in Qatar, topping the hotel group's priority list, a senior company executive told Emirates Business.
"We have plans to set up about 15 hotels in the region within the next 10 years. We are negotiating with owners for management contracts, but will disclose details about the negotiations at a later stage," said Samir Daqqaq, Senior Vice-President for Development, Middle East and North Africa (Mena), OHC.
The luxury hotel operator had earlier announced it would open the hotel in Abu Dhabi hotel by 2012. Oetkar operates five premium properties in Europe including Hotel Le Bristol and Brenner's Park Hotel.
It is learnt that the group has also been actively looking at Saudi Arabia for new projects, but nothing has been announced yet. "For us, finding the right kind of owner is important," Daqqaq said.
Oetker is aiming to carve a niche for itself in the luxury segment. "We will not be in competition with existing hotels but will create a niche. There are a lot of creative ideas based on research that the group will be implementing in the region," Daqqaq said.
The hospitality sector in the region is set to see some increase in supply, according to industry data. Lately, industry observers have opined that the budget segment is faring better than its luxury counterpart.
So much so, that some investors are now rethinking about developing budget hotels as against luxury ones. Currently, only about 20 per cent of the total hotels in the region canbe classified under the mid-segment but industry analysts expect the number to grow in future.
When asked about the recent boom in the budget hotels segment, and whether this would affect OHC's plans in the region or not, Daqqaq said: "Occupancy is higher than what it used to be earlier in the region. In the present situation, revenue management is very important especially for luxury hotels." In the Mena, the UAE continues to be a front-runner as far as Average Daily Rate (ADR) and occupancy rates are concerned.
Follow Emirates 24|7 on Google News.