Weak dollar, Chile quake to boost copper prices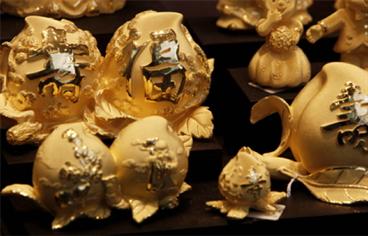 Copper prices are likely to be higher in the first half of the year due to the weak dollar and other factors but could fall back in the second half.
China's copper demand is expected to expand about seven per cent to about six million tonnes in 2010, with growth significantly slower than last year, the chairman of Tongling Nonferrous said.
"In terms of domestic consumption, this year's [demand] is probably growing at a slower pace from last year," said Wei Jianghong, who heads China's second-largest copper smelter.
Copper consumption in 2009 grew nearly 17 per cent from a year earlier to 5.6 million tonnes, Wei added.
Tongling Nonferrous Metals Group, parent of the listed firm, aims at producing about 700,000 tonnes of refined copper this year, unchanged from last year. The swing factor in output will be supply of scrap copper, he said.
"As this year's treatment charge is low, we will try to cut imports of copper concentrate. If copper prices remained at current high levels, supply of scrap copper should be sufficient," Wei said. Chinese and Japanese copper smelters agreed a 38 per cent cut in treatment and refining charges (TC/RC) with BHP Billiton in January, the lowest since the 2008/09 mid-year contract, reflecting tight concentrate supply.
China imported 6.1 million tonnes of copper ores and concentrate in 2009, up 18 percent from a year earlier, while scrap copper imports declined 28 per cent on the year to just below four million tonnes, official customs data showed.
"Copper concentrate supply will gradually increase in the second half of this year and next year, because new mining capacity will gradually materialise, after large investment in mine exploration and construction since 2004," Wei added.
In 2009, Tongling consumed copper concentrate equivalent to 300,000 tonnes of copper, compared to scrap equivalent to 250,000 tonnes of metal, Wei said.
China's robust appetite for copper, used in communication and construction, helped copper in the international market to stage a stunning rally that more than doubled its prices in 2009.
Three-month copper closed at $7,545 a tonne on Friday, compared to $3,090 at the end of 2008. "Prices in the first half will likely be higher than the second half this year, thanks to a weak US dollar, Chile's earthquake, Greece's financial problems, among other factors," said Wei, but declined to give any specific price forecast.
Tongling is also looking for overseas investment opportunities, in mainly copper resources, as well as lead and zinc. "Our goal will be to secure supply, and we don't particularly care about whether to hold a controlling stake. We are open to all kinds of ways of investment."
Keep up with the latest business news from the region with the Emirates Business 24|7 daily newsletter. To subscribe to the newsletter, please click here.
Follow Emirates 24|7 on Google News.