Countries need to co-operate to cut imbalances: IMF chief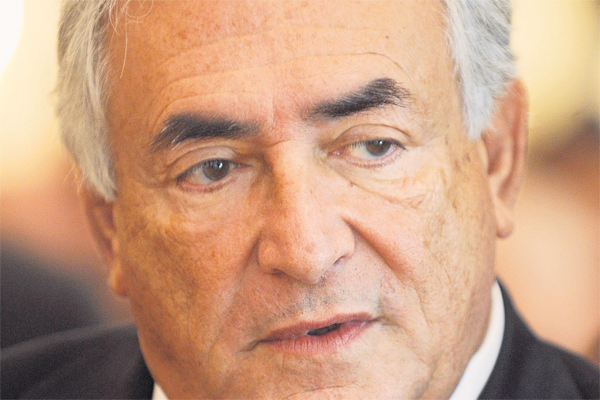 Leading global economies should boost co-operation to overcome imbalances, improve financial regulation and speed up recovery, the International Monetary Fund's chief said yesterday.
Speaking at the European Parliament, IMF Managing Director Dominique Strauss-Kahn said the appreciation of China's yuan currency would help remove global economic imbalances, but it could come naturally if domestic consumption is boosted.
"Working together we can lay the groundwork for stronger and more stable growth," Strauss-Kahn said.
He said the recovery from the worst economic crisis since the Second World War was better than expected, but many countries were legging behind, for example in the 16-country euro zone.
"The recovery is multi-speed... The most advanced economies still rely on public support and private demand is still very weak," he said, adding it was too early for many countries to begin to run down their fiscal stimuli programme.
But European Central Bank member Mario Draghi, speaking at the same event, said it was time to start gradually unwinding policies boosting financial liquidity, adding that funding problems were over for most banks.
"We have created in Europe and all over the world an unprecedented amount to liquidity in the last year and a half. And rightly so," he said.
"But now that funding problems seem to be over for most banks, it is time to start exiting."
Strauss-Kahn said countries with deficits, such as the United States, should make their growth more reliant on exports while countries with current account surpluses, such as China and Germany, should try to shave them by boosting domestic demand.
"We have countries with huge deficits – the US for example, but also several European countries – they need to save more, having less domestic consumption to rely more on exports," he said. "And we have countries with large current account surpluses, as it is the case with China but also Germany, where it has to go the other way round: domestic demand has to go up with more consumption and investment."
Increasing domestic demand would help the Chinese currency appreciate.
"Some currencies are obviously undervalued, especially the renminbi," Strauss-Kahn said. "The process of rebalancing of... domestic-led growth in China will go with appreciation of the renminbi."
He also urged the European Union to clinch a quick deal on financial regulation. On Tuesday, EU finance ministers delayed a debate on regulating hedge funds due to internal rows.
Follow Emirates 24|7 on Google News.