ECB likely to adopt stabilising rates at policy meet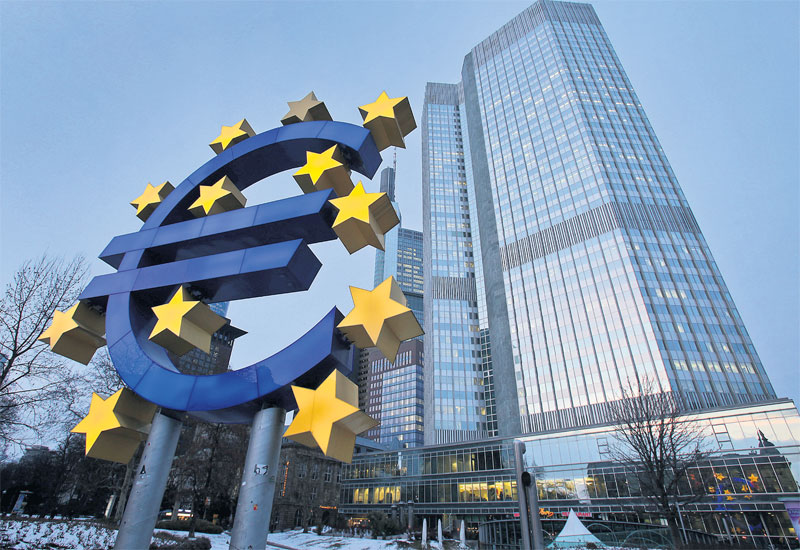 European Central Bank (ECB) governors meet this week to set monetary policy for the first time since European Union leaders agreed to accept potential International Monetary Fund (IMF) help for Greece, despite strong objections by the ECB.
An IMF operation within the euro zone could be taken as a sign the monetary union cannot sort out its own problems, but might be necessary if Athens cannot get money at reasonable rates on financial markets.
Jean-Claude Trichet, President, ECB, said last week that if the IMF or any other body assumed responsibilities of euro zone central banks or governments, "it's obviously very, very bad". He sought later to temper his remarks, and will likely be pressed to clarify his position at a press conference after the bank announces its latest interest rate decision on Thursday.
The ECB governing council will undoubtedly leave the main interest rate at a record low of one per cent, a level hit almost a year ago, as concern over the Greek crisis and high unemployment offset strong industrial output data and a surprise spike in inflation.
"Conventional monetary support will be maintained for much longer than markets expect," while tighter national fiscal policies dampen the outlook for growth, Capital Economics senior European economist Jennifer McKeown said.
Greece's financial crisis, sparked by a public deficit and debt that far exceed European Union limits, has become the euro zone's biggest challenge since the euro was created 11 years ago.
Resulting calls for broader euro zone governance also encroach on the ECB's mandate for monetary policy and have exposed deep fissures in the euro's foundation. Despite the drama, markets can expect stable monetary conditions even as the ECB dials back exceptionally generous monetary measures, analysts say.
They are more focused on details concerning discounts the ECB could apply to bonds it accepts as collateral for central bank loans, which Trichet is set to unveil at the ECB tower in Frankfurt. The central bank will maintain a lower threshold for collateral into 2011, Trichet said last week, but probably adopt a sliding scale of "haircuts" or discounts for assets rated below "A minus".
That is good news for Greek banks, which are dependent on ECB loans and offer lower-rated Greek government bonds as collateral.
With economic conditions slowly improving, ECB governors are unwinding unorthodox measures while keeping an eye out for problems, particularly in Greece, Ireland, Italy, Portugal and Spain. "It seems clear that aggressive fiscal consolidation will do some serious damage to the euro zone's peripheral economies in the coming quarters," McKeown said.
The bank will mull the latest euro zone survey of manufacturing output, which defied market forecasts to hit a 40-month high in March.
At 56.6 points, it was the the sixth consecutive month in which the index came in above the 50-point barrier which signals a growth in manufacturing activity. Euro zone inflation meanwhile jumped to a 15-month high of 1.5 per cent in March, pushing it close to the ECB's target of below but close to two per cent.
Economists nonetheless expect dampened labour costs and under-utilised industrial capacity to cap inflation pressure for some time to come.
Follow Emirates 24|7 on Google News.