Greeks cutting back as EU help looms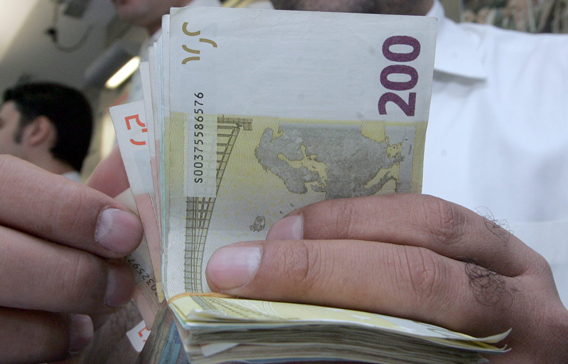 Athenians are tightening their belts following government austerity measures and most believe a potential euro zone and IMF aid deal will further erode living standards if Greece activates it, a survey showed yesterday.
Struggling to rein in a huge budget deficit and a €300 billion (Dh1.48 trillion) public debt load, the socialist administration is slashing spending to halt a crisis that has caused investors to ditch its assets and has shaken the single currency.
Last month, the government cut the pay of about 600,000 public sector workers, froze pensions and raised taxes to reduce its shortfall in public finances this year by almost a third to 8.7 per cent of gross domestic product (GDP).
Half of those surveyed said their salaries no longer covered their needs. One third said they spent less on clothing and a quarter said they were not eating out as much, the poll, conducted in the capital by Athens Economics and Business University showed.
Seven out of 10 believed the aid deal, if tapped, would lead to a further deterioration of their living standards, while half said Greece's fiscal woes would last more than five years, according to the survey published in To Vima newspaper.
Follow Emirates 24|7 on Google News.