Bank lending to determine Saudi growth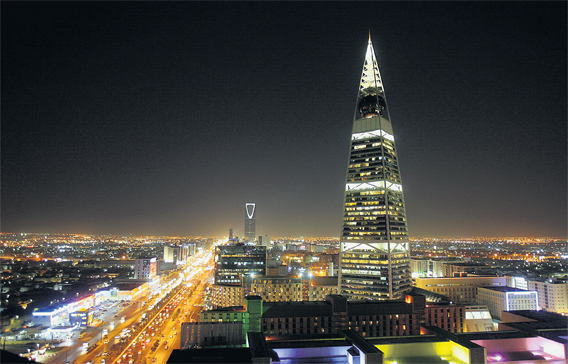 Strong oil prices will boost Saudi Arabia's economy in 2010, but growth would be determined by an increase in crude output and a pick up in bank lending after a stagnation of more than a year, a key Saudi bank said yesterday.
Banque Saudi Fransi (BSF) said it remained optimistic about an economic recovery in Saudi Arabia after a sharp slowdown in 2009 because of lower oil prices and production, and a downturn in private sector activity.
In a study sent to Emirates Business, BSF said it expected domestic credit to pick up later this year despite a sharp rise in the combined bad debt provisions provided by the kingdom's 12 banks to more than SR22 billion (Dh21.5bn) through 2009 from SR10bn in 2008.
"As the first quarter of 2010 draws to a close, some bright spots have appeared in macro-economic data that support our optimistic outlook for the Saudi economy, although it will take at least another quarter or two for momentum to begin to build behind a recovery… we reiterate our position that Saudi Arabia's economic recovery is following a gradual, U-shaped course, and will not make a more pronounced V-shaped recovery," BSF said in the 12-page report on the Saudi economy, the largest in the Arab World.
It noted that with the improvement in oil prices to $70-$80 a barrel continuing virtually uninterrupted so far this year, commercial activities are beginning to "shrug off a tough 2009 and business confidence is gradually strengthening".
The report showed bank credit to the private sector resumed growth at a "guarded pace" in January following a contraction in December while foreign trade flows are stabilising and rising, port activity is increasing and inbound tourism looks poised to improve following a slump last year. Inflation, the report added, is also picking up pace as an acceleration in food price inflation globally offsets lower rates of rental inflation at home. Saudi rents rose in February at their slowest pace in more than two years.
"Three months into the year, however, we foresee some plausible downside risks to our real GDP growth forecast of 3.9 per cent for 2010, if there is no significant uptick in economic activity," the study said. It said the forecast assumes a 4.1 per cent expansion in the oil sector which is "implausible" unless Opec raises crude oil output this year, an action that is "unlikely" in the near term given the stability of oil prices and the fragility of the global recovery.
Despite the Opec output target remaining constant, producers including Saudi Arabia have been raising output since early last year, effectively reducing their level of compliance with Opec targets, as they seek to cater to rising demand, particularly from Asia, in the global recovery, it said.
"A continuation of this trend would bode positively for oil GDP, although at lower levels than earlier anticipated… our non-oil private sector GDP growth forecast of 3.7 per cent also relies on an upswing in bank credit, and could face revisions to the downside should bank lending to private businesses fail to return as quickly as we expect," said BSF, one of the largest banks in Saudi Arabia.
"But the supply story is only one side of the coin; the other side is demand for credit. The private sector is hesitant about seeking credit for new projects, an attitude that must witness a meaningful shift for our growth forecast to be achievable… for the time being, the government has taken on the role as principal financier, as we have argued in the past. We expect a gradual shift in private sector sentiment to take place this year as a greater number of state tenders for infrastructure works in the energy, water, power, and airport infrastructure space are awarded."
BSF said it is sticking to its current GDP forecast and expected bank lending to the private sector to rise eight per cent this year, following a stagnant 2009, with most of the revival in lending likely to happen in the second half of the year.
Follow Emirates 24|7 on Google News.