CEOs bullish on region's recovery: survey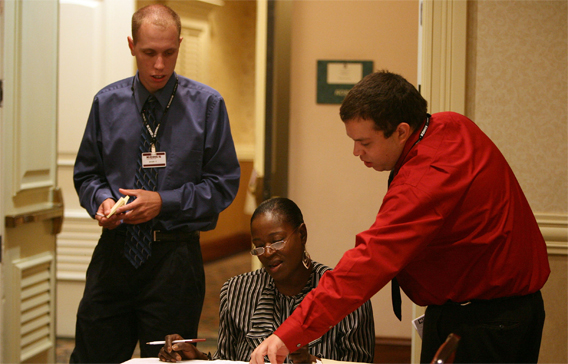 Strong domestic economies buoyed by generous government spending have led to increased confidence levels among the Middle East CEOs, according to Price water houseCooper's 13th Annual Global CEO Survey.
More than two-thirds, or 68 per cent, of the Middle East's leading CEOs believe that economic recovery is already underway or will be before the end of 2010.
This compares with 59 per cent of CEOs in Western Europe, 67 per cent in North America and 66 per cent in Latin America who believe the same. "Middle East CEOs are more bullish because most domestic economies in the region remain strong on the back of government spending," David Stevenson, PwC's Middle East Government Leader, told Emirates Business.
However, more CEOs in Asia-Pacific (77 per cent) and Africa (73 per cent) are bullish on recovery prospects. Nevertheless, a large majority (82 per cent) of Middle East CEOs said they are confident of revenue growth prospects in the next 12 months, and 79 per cent are expecting a recovery in their national economies within the next two years. "The clear sentiment of the CEOs from the Middle East is one of optimism," said Warwick Hunt, Middle East Managing Partner of PwC.
"While the economies of the central European nations are highly dependent on the developed countries, Africa, the Middle East and Asia are in much better shape," said Bruno Lafont, Chairman and Chief Executive Director of global building materials major Lafarge Group, in an interview.
Follow Emirates 24|7 on Google News.