Inflation in Iran hits 10.4% y-o-y in March 2010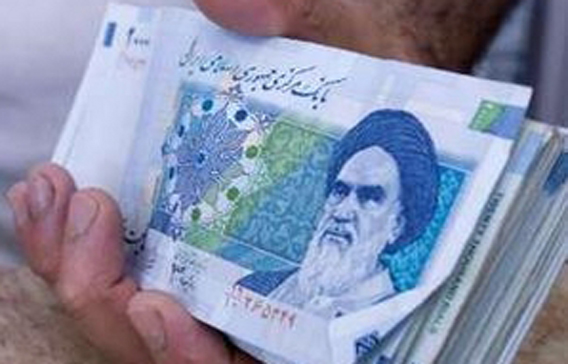 Iran's inflation continued its recent upward trend in March, reaching 10.4 per cent year-on-year, the official Irna news agency said yesterday quoting a central bank report.
The official annual rate in the world's fifth-largest oil exporter has fallen from a peak of nearly 30 per cent late last year, but over the past three months there has been an upward trend.
The inflation rate in the month of Esfand (ended on March 20) reached 10.8 per cent in comparison to the previous month, the Central Bank said.
Easing inflationary pressures could help President Mahmoud Ahmadinejad, re-elected for a second four-year term in June to counter criticisms over enforcing a subsidy reform plan that might stoke price rises and hurt the poor.
Last month parliament passed a state budget for the Iranian year, which started on March 21, that did not contain the radical reductions in subsidies sought by Ahmadinejad. Under the plan, food and energy subsidies would be phased out over five years.
Ahmadinejad sent a letter to parliament calling for a "review of the subsidy law" to reconsider their rejection of government proposals to slash costly subsidies by $40 billion (Dh147bn).
Removing subsidies could make Iran less vulnerable to any possible Western sanctions over its disputed nuclear programme, which the West claims is a cover to build bombs. Iran says its nuclear work is aimed at generating power to meet its booming energy demand.
The average rate over the past 12 months, compared with the previous year, fell to 11.3 per cent from 13.5, Irna said, quoting the central bank report.
Critics accuse Ahmadinejad of stoking inflation with reckless spending of petrodollars since 2005, when he first came to office, pledging to share out Iran's oil wealth more fairly.
Follow Emirates 24|7 on Google News.