Qatar deflation hits 5.65% in January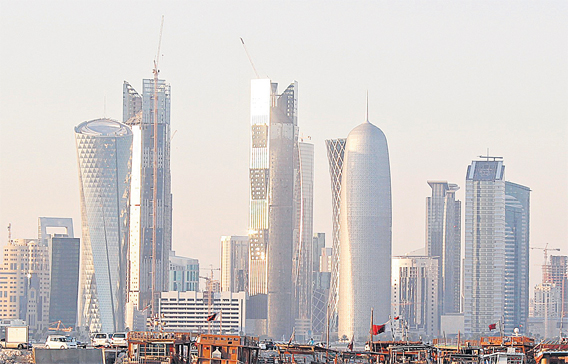 Qatar's deflation hit 5.65 per cent year-on-year in January on a continued decline in rents, extending the series of consumer price falls, the Gulf country's statistics authority said yesterday.
The global financial crisis slashed consumer prices across the Gulf last year from 2008 record peaks, with some oil producing countries such as Qatar and the UAE booking deflation in 2009. Consumer prices in Qatar, the world's largest natural gas exporter, fell 4.9 per cent last year, marking its first full-year of deflation since 1993, after price growth peaked at record 15.2 per cent in 2008.
On the month, the consumer price index edged down 0.24 per cent, after a decrease of 0.23 per cent in December, falling for the eight month in a row, the data showed. Consumer prices in the cash-rich state are expected to rise this year helped by food prices, but inflation should stay at low single-digit levels although Qatar's economy should largely outperform the fellow Gulf Arab oil producers. The rents and energy item, which accounts for 32 per cent of the basket, fell 1.4 per cent in January from the previous month, after a 0.5 per cent fall in December, the data showed.
Follow Emirates 24|7 on Google News.