Remittances from UAE dive by 15 per cent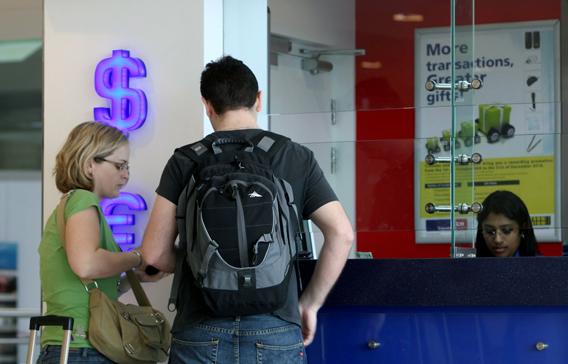 Remittances from the UAE fell by 15 per cent last year as a result of the slowdown in the construction and real estate sectors, the Chairman of Al Ansari Exchange has revealed.
The country is one of the major sources in the GCC of multi-billion-dollar remittances by expatriate workers from India, Pakistan, Bangladesh, Sri Lanka, Nepal and the Philippines.
"Foreign exchange remittances by expat workers in the UAE are estimated to be worth between Dh45 billion and Dh50bn per year," Mohammed Al Ansari told Emirates Business.
"Due to the slowdown in the construction and real estate sectors, remittances along some corridors have dropped by 15 per cent. The year 2008 was good, but remittances in 2009 dropped by 15 per cent.
"Exchange rates affect the remittance business. When the Indian rupee is strong, people hold on to their cash as they expect to see a change in the rate."
He said despite the decline in business, Al Ansari Exchange is not scaling back investment in branch expansion because new rules requiring workers to be paid through banking channels would create demand for new outlets.
"We currently have a network of 90 branches and plan to open 15 new ones this year. Half will be in Abu Dhabi and Al Ain."
Bank of Baroda recorded an increase in business of between 20 and 30 per cent last year, said Ashok Gupta, CEO (GCC Operations).
"It is possible that the overall volume has come down, but the volume of Bank of Baroda's remittance business has gone up," he added.
George Paul, General Manager of Al Hadi Express, said: "The economic situation has had an impact on the volume of money remitted. We did not experience any growth in business in 2009."
Follow Emirates 24|7 on Google News.