Saudi foreign assets outpace GDP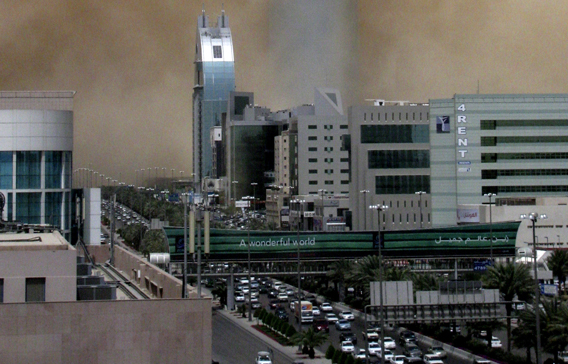 Saudi Arabia controlled more than SR1,800 billion (Dh1,762.89bn) in net foreign assets at the end of 2009, far higher than its nominal gross domestic product (GDP) for that year, the kingdom's largest bank said yesterday.
The assets, controlled by the Saudi Arabian Monetary Agency (Sama), the country's central bank, as well as local banks and other Saudi institutions, also sharply surpassed the broadest money supply (M3) in the kingdom, National Commercial Bank (NCB) said in a study sent to Emirates Business.
NCB said the steep rise in those assets, nearly triple their level at the end of 2005, was a result of a surge in the value of the country's hydrocarbon exports because of strong crude prices and relatively high Saudi oil output.
"The process of accumulating foreign exchange (FX) reserves in Saudi Arabia is largely linked to exports earnings that are partly invested abroad and partly brought home for spending by the government," it said.
"Similarly, non-oil export earnings that accrue to the private sector undergo the same process. The spending in terms of riyal by the government or private sector becomes income of the private sector, by subtly entering into the monetary system as bank deposits or currency in circulation, defined as broadest money supply (M3). The kingdom's rules require that each riyal issued by Sama to be fully convertible into FX or gold."
NCB noted that Saudi Arabia, the world's dominant crude exporter, maintains ample FX reserves for meeting international payment obligations, both short and long-term. Its figures showed that by the end of 2009, net-foreign assets collectively held by Sama, Saudi commercial banks and other local institutions reached around SR1,820bn, nearly 31.5 per cent more than the overall size of the 2009 GDP of SR1384.4bn while they have reached nearly 177 per cent of M3 of around SR1,028.9bn.
"Though the accumulation of FX reserves adds confidence, high concentration in a single currency itself brings vulnerability of that currency even though each one may be passing through a divergent economic cycle," NCB said.
A breakdown showed the bulk of those foreign assets are controlled by Sama, standing at around SR1,520bn at the end of 2009. Banks' assets stood at SR111.2bn.
Sama's figures showed its net foreign assets swelled further to around SR1,553.7bn at the end of February. Those controlled by commercial banks fell to SR95.8bn.
Sama's total assets have steadily increased over the past few years because of strong oil prices, which allowed the kingdom to record massive fiscal and current account surpluses after several years of deficits.
Follow Emirates 24|7 on Google News.