Most CEOs confident of their prospects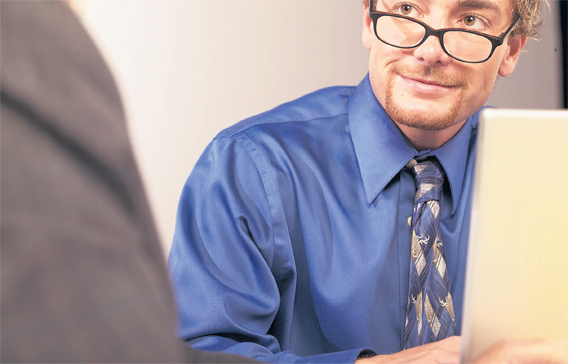 A large majority (82 per cent) of Middle East CEOs said they are confident of their prospects in the next 12 months, and 79 per cent are expecting a recovery in their national economies within the next two years, according to PricewaterhouseCooper's 13th Annual Global CEO Survey.
More than a third – 39 per cent – of Middle East CEOs also agreed that their governments have been effective in helping create a skilled workforce. But there is emerging evidence of the "talent gap" growing, a trend that is also present on a global scale.
In the Middle East in particular, the mismatch between supply and demand is among the most pressing challenges to Arab businesses going forward. Just under three quarters of Middle East CEOs – 71 per cent – are planning to increase their focus and investment on managing employees through the changing economic environment.
The global recession has also led business leaders to rethink their approach to risk and CEOs now recognise the increasing importance of reshaping their strategies in order to address risk at a deeper level.
In an interview that was part of a series of global CEO interviews accompanying the survey, Sunil Duggal, CEO of Dabur India, an FMCG company, said that his company was no longer looking at acquisitions in the developed markets. "Instead, we will continue to invest in our core markets, which include South Asia, the Middle East and North Africa, and sub-Saharan Africa," Duggal said.
Moreover, one in five CEOs polled by PwC says their board of directors is "significantly more engaged" in assessing strategic risk indicating a move beyond controls-based risk management to corporate strategy and financial management.
"The economies of the Middle East are recovering at a faster pace than in other parts of the world and companies with the best prospects are those who managed through the recession while keeping an eye on the recovery ahead," said Warwick Hunt, Middle East Managing Partner of PwC.
"While the timing of the recovery will vary by geography and industry, it is encouraging to see that CEOs in the Middle East have been quick to adapt to many of the challenges they have faced and are now in a strong position to take advantage of a global upturn," he added.
Besides, a number of global firms are eyeing the region to invest in and expand. "One of our goals is to expand our position in the construction steel sector, with Brazil, India and the Middle East being our target markets," said Shen Heting, Executive Director and President, Metallurgical Corporation of China.
"Whilst the global economic slowdown has clearly had a negative impact on a number of business sectors, it is clear that signs of recovery are now emerging and with a new economic paradigm," said PwC's Hunt.
"After years of unprecedented growth, businesses across the region are now refocusing on fundamentals with a greater emphasis on regulatory issues, understanding market risks and the implementation of long-term investment strategies," he said.
A number of Middle East CEOs also urge caution against overconfidence, suggesting the path to the new paradigm may not always be smooth. While many expressed support for efforts to strengthen regulatory processes, they warn over-regulation could threaten long-term growth.
Nevertheless, most believe the region is well positioned to emerge with a stronger, more transparent, better regulated and more sustainable business environment.
Follow Emirates 24|7 on Google News.