Population in Dubai up 7.3%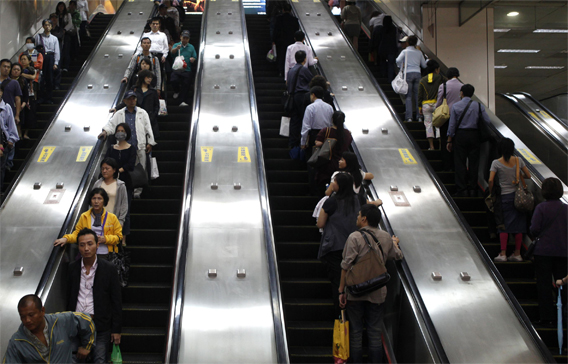 The population of Dubai grew by 7.32 per cent in 2009 to reach 1,770,978, the Dubai Statistics Centre (DSC) has revealed.
This contradicts the widespread belief that the construction slowdown led to a fall in the level of population growth. A DSC official said the growth rate had remained steady over the past few years.
"While the growth is not as sharp as it was when the rate peaked in 2006, coinciding with the construction leap that year, the growth was steady last year and there was no decrease," statistical demographics analyst Ali Abd Al Qadir told Emirates Business.
"In terms of the birth and death rates, the growth is quite normal. The decline in rents in Dubai has attracted people from other emirates."
Emirates Business recently reported that a large number of people had moved to Dubai from Abu Dhabi as rents in the capital soared. Many settled in areas with easy access to the Dubai-Abu Dhabi highway and commuted to work.
On the subjet of the labour population in Dubai, Al Qadir said: "Even if some camps have closed or moved to new locations, there are still new labourers coming in to work on new projects."
He said authorities were conducting a population survey in some parts of Dubai.
"We are conducting a survey in new areas in Dubai, particularly the ones where expats can own property. The initial findings so far are what we expected and the overall total remains close to the figure of 1,770,978 that we have.
"The results of this survey will be finalised by the end of this month."
Follow Emirates 24|7 on Google News.