UAE consumer spending on upswing in first three months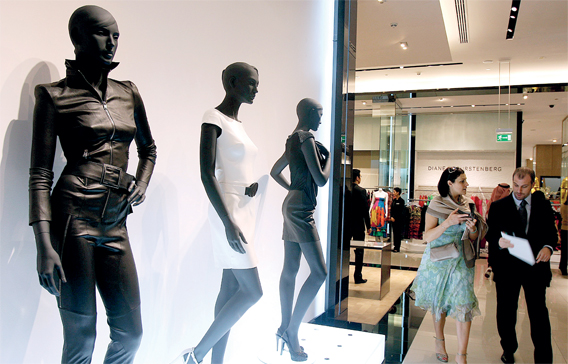 Consumer spending patterns have begun to see an upswing in the first three months of this year as overall market confidence affects people's buying behaviour.
Bankers and industry players interviewed by Emirates Business said most UAE residents believe they have seen the worst, their jobs are now secure and that economic recovery is real and sustainable.
"I cannot give you exact statistics, but based on our three-month data, there's clearly a recovery on consumer confidence. Consumer spending pattern is coming back – both on essential and discretionary items," said Sanjoy Sen, Citibank's Consumer Bank Head – Middle East.
"There is a lot of money coming to the region," he added.
"The spending pattern is coming back across all segments – essential, consumer goods and lifestyle. There is an increasing confidence of consumers in their own incomes and in the economy as a whole."
"All we could see is that the mood is changing," said Vinod Talreja, Director of Centrepoint and CEO of Babyshop. "People who were cautious and saving their money in the later part of 2008 and 2009 have [now] changed. People have settled down and have started to live a normal life again."
The Dubai Chamber of Commerce and Industry said the improving market sentiment in the months ahead will lead to a rise in private consumption levels, which in turn will see the value of retail sales grow by 4 per cent in 2010 and 8.2 per cent in 2011. The retail sub-sectors that are expected to show growth include pharmaceuticals, automotives and consumer electronics, it said.
"The key factors behind the strong growth forecast in the UAE's retail sales in 2010 and beyond is the expected increases in consumption, growing urbanisation, high wealth levels as well as an overall improvement in consumer confidence as the worst of the economic crisis is over," it said.
This outlook is backed by Business Monitor International, which listed the UAE in the business environment league table for the Middle East and Africa (Mea) region in 2010 due to the country's "strong wealth and high consumer spending".
In addition to pure spending, people have also begun to look at investing – another sign that consumers are gradually becoming less risk averse.
"There is a lot of liquidity in the market, so the customers' appetite on investment products and on wealth management is increasing," Sen said.
As per the latest MasterCard Worldwide index of consumer confidence, the confidence level in the UAE shows the largest rebound across all of Asia Pacific Middle East and Africa markets. The top three purchasing priorities are dining and entertainment; buying or upgrading home; and fashion and accessories. While the survey shows many UAE residents still opt to save, the primary saving priorities are investments, retirement and buying or upgrading home.
Follow Emirates 24|7 on Google News.