UAE needs more Emirati chartered accountants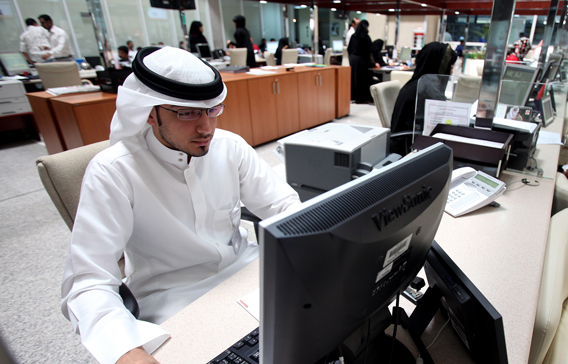 Encouraged by the government, businesses in the UAE have increasingly ambitious targets for Emiratisation. There is a desire for home-grown talent to make the decisions that will shape the future of their organisations rather than relying on foreign labour. This reflects the UAE Government's programme, launched in 2000, to increase the employment of Emiratis in the public and private sectors.
However, for Emiratis to achieve their goals and fulfil their potential as future business leaders, it is important that they are equipped with the right skills. By training as chartered accountants they will acquire the necessary expertise and experience of business and finance as well as gain an internationally recognised qualification for business leadership.
The aftermath of the global crisis will require more highly qualified professionals to help safeguard against future crises and rebuild confidence. The crisis has also exposed weaknesses in some of the underlying financial frameworks in the UAE, such as corporate governance.
It is important that Emiratis are able to demonstrate strong leadership in governance and in other areas where strong financial skills are a prerequisite. There are many important decisions to be made about regulatory and monitoring regimes within the UAE financial markets and Emirati chartered accountants should be key voices and influencers in this process.
Not a traditional choice
Chartered accountancy is one of the professions that have historically not been an attractive career choice for Emiratis, despite it being a qualification held by leaders globally, across both public and private sector as well as government organisations.
There have, in the past, been many misconceptions about accountants being purely bookkeepers rather than professional business advisors or leaders. However, with the rapid growth of the private sector, and especially financial services, there is a need for more Emiratis to join the profession.
There is no doubt that having a strong accountancy profession is absolutely key for the future global success of all the Middle Eastern economies.
The Institute of Chartered Accountants in England and Wales's (ICAEW) ACA qualification provides individuals with the highest technical and ethical standards – it helps people do business with confidence. There are now more than 134,000 members of the ICAEW, all holding the ACA, in 160 countries. In the UAE there are about 450 members but the number of Emiratis can be easily counted on one hand. Not only do professional qualifications equip individuals with sought-after skills but the chartered accountancy qualification also opens the doors to many different career paths.
In the UK, more than 80 per cent of the 100 largest companies listed on the London Stock Exchange, the FTSE100, have a chartered accountant on the board.
Common misconception
Another typical misconception is that chartered accountants work for accountancy firms, doing audit. While that is true for a large proportion of the ICAEW membership, around 80 per cent in the Middle East work in business, typically as a CEO, CFO or high up in the finance function.
I firmly believe that more Emiratis should take up professional qualifications. I would urge them to consider chartered accountancy as a way to acquire the skills necessary to become a future business leader.
I also strongly believe that more young women in the Middle East should study for a professional qualification. Emirati women could play a much bigger role in contributing to the growth of the UAE. However, having a qualification that is recognised globally will really help them in securing higher-ranking jobs in the financial sector.
Encouragement of Emiratis to enter the professions, including accountancy, has to come from several angles– and it has to be attached to appropriate financial and educational rewards to have an impact. Emiratis should ideally be involved in the entire cross section of the economy and particularly in an area where wealth and reputation of the country has been based – the financial sector. It takes time to build up a pool of finance talent, so let's get started.
- The writer is the Regional Director of ICAEW in the Middle East
Follow Emirates 24|7 on Google News.