WPS salary system covers 1.8 million workers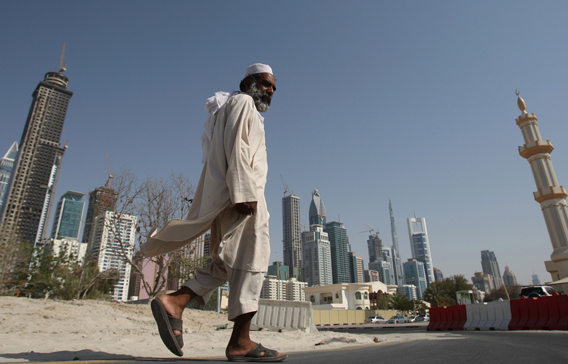 The Ministry of Labour has received no complaints on the implementation of its Wage Protection System (WPS), said Acting Director-General Humaid bin Deemas.
The WPS is an electronic salary transfer system that allows institutions to pay workers' wages via banks, bureaux de change and financial institutions authorised to provide the service.
He said there were no complaints from banks or exchange companies that have joined the system about big crowds of workers gathering in front of ATMs or exchange offices for their salaries at the start of each month. The system is being implemented with great success, he added.
Deemas said some 1.8 million workers benefited from the system till yesterday. The ministry has set the end of May as the deadline for full enforcement of the system.
The third and fourth phases of the system will be implemented by this deadline, when workers of companies hiring less than 15 persons are registered. Companies have been given a grace time of nine months.
Al Fardan Exchange General Manager Osama Al Rahma told Emirates Business that most exchange companies are handing over workers' salaries at their worksites or residences and that more than 550 branches of exchange and money transfer companies are participating in the WPS.
Al Fardan has issued an e-money withdrawal card, and the company seeks to accommodate some 100,000 workers. The e-money card allows a worker to directly transfer his salary to any country, said Al Rahma.
Follow Emirates 24|7 on Google News.