China cool over Iran sanctions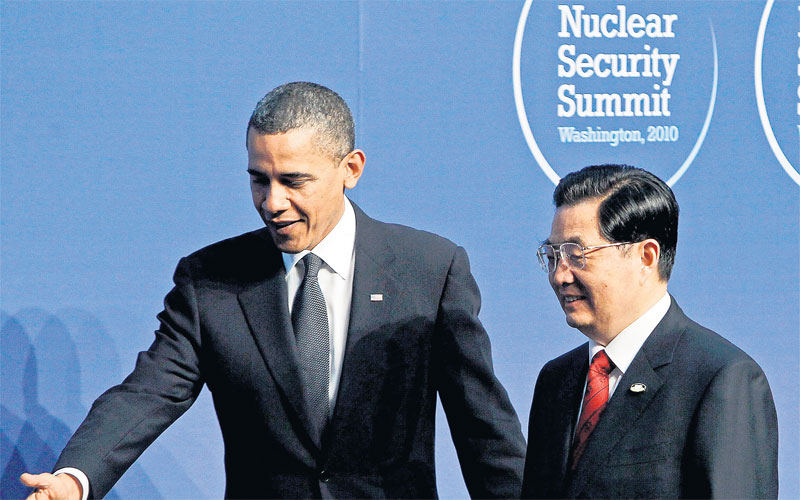 China said sanctions were not the answer to the Iranian atomic standoff, denting US President Barack Obama's hopes of sealing a deal to punish Tehran as he hosted a summit on nuclear arms.
Obama was expected to urge world leaders to harden their resolve to lock down nuclear material on the second day of a 47-nation summit in Washington aimed at keeping atomic weapons out of terrorist hands.
However the conference threatened to be overshadowed by growing tension on Iran, which the US and its allies accuse of covertly working on a nuclear weapon. Iran says it is pursuing only civilian power.
Follow Emirates 24|7 on Google News.