Maoists kill 75 policemen in India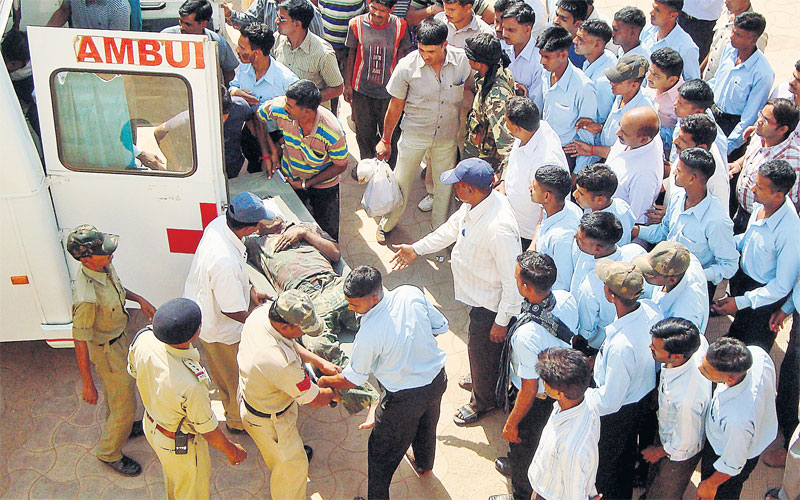 Maoist rebels killed at least 75 policemen by setting off explosives and firing from hilltops around dense forest in central India yesterday, in one of the worst attacks by the insurgents in years.
The ambush by more than 700 Maoist fighters in Chhattisgarh state highlights the strong rebel presence in large swathes of India, especially remote rural areas left out of the booming economy.
Recent attacks on police have raised questions over how well prepared security forces are to tackle the Maoists, especially during a counter-offensive by security forces this year.
"Something has gone very wrong," Indian Home Minister Palaniappan Chidambaram said. "They seem to have walked into a camp or a trap." Police said the Maoist rebels, who control several areas rich in mineral resources, had retreated into the forest in the Dantewada district of the Bastar region, home to government-owned iron ore miner NMDC, the largest in India.
Yesterday's attack left mining operations unaffected, but mining officials were rattled.
Reinforcements trying to collect the bodies came under fire by the Maoists who had surrounded the area. Two Indian Air Force helicopters were used in a rescue operation.
"This is a big disaster and it shows the paramilitary forces are not trained to tackle the Maoists' rebellion and they don't seem to have enough intelligence," said retired Major General Ravi Arora, editor of Indian Military Review.
Follow Emirates 24|7 on Google News.