Militants to talk peace in Afghanistan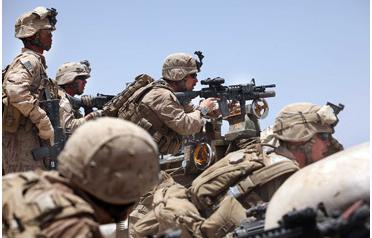 Afghanistan's second-biggest militant group fighting the government has sent a delegation to Kabul to discuss peace with President Hamid Karzai, a spokesman for Hezb-e-Islami said yesterday.
"A delegation comprising senior members of Hezb-e-Islami is in Kabul with a 15-article peace plan to discuss with the government," Haroon Zarghon said.
Hezb-e-Islami, one of the biggest anti-Soviet resistance groups during the 1980s, is headed by warlord and former prime minister Gulbuddin Hekmatyar.
The US State Department designated Hekmatyar a terrorist in 2003, accusing him of taking part in and supporting attacks committed by Al Qaeda and the Taliban. He is also on a UN black list.
"Our peace plan has 15 points – one of them is to set a clear timeline for the withdrawal of foreign forces and another the formation of an interim administration," Zarghon told AFP by phone from an undisclosed location. The group was passive during the 1996-2001 Taliban rule, but regrouped to launch a separate armed resistance, albeit with shared goals, when the Taliban were overthrown in a US-led invasion and developed their insurgency.
Follow Emirates 24|7 on Google News.