Pak's finance woes stare at new economy chief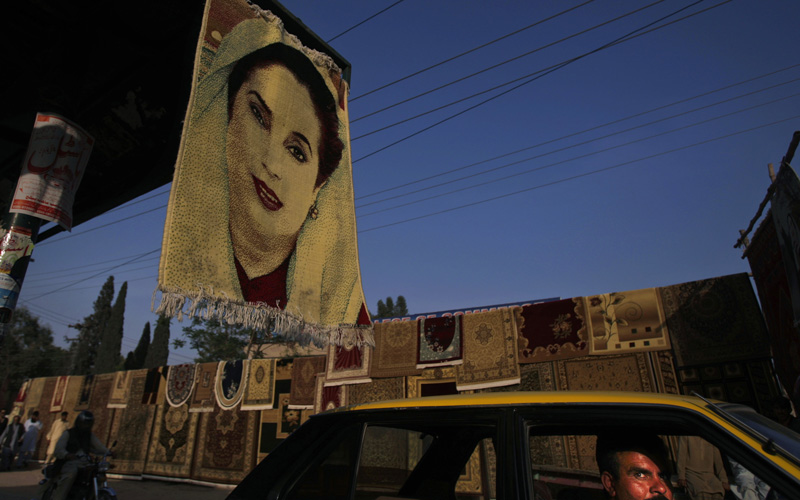 Rahat Woollen Mills is often crippled by power cuts. Profits are shrinking. Taliban bombings nearby make already demoralised workers nervous.
Troubled companies like this will be looking to Pakistan's new top economic manager, Abdul Hafeez Shaikh, to stimulate an economy battered by violence and starved for foreign investment. "Businesses are down and it is becoming increasingly difficult for people like us to survive," said Masood Ali, a supervisor at the Rahat factory for the last 18 years.
Pakistan has been struggling to get its economy back on track since 2008 when the government agreed to an International Monetary Fund loan of $7.6 billion, which was increased to $11.3 billion in July last year.
Recovery may depend on whether unpopular President Asif Ali Zardari's government can avoid new political crises that stall decision-making, and focus on the country's troubled finances.
"Politicians are just busy fighting with each other for power. They are simply not bothered about our problems," said worker Zahid Mehmood, adjusting a thread on a weaving machine.
Shaikh, expected to be named adviser on finance to the prime minister, will oversee the job of the former finance minister, Shaukat Tarin, who quit to focus on business interests.
CRIPPLING POWER CUTS
Pakistan is in virtual recession as gross domestic product growth in the 2008/09 fiscal year of 2 percent is about the same as population growth. The government expects GDP growth to be 3.4 percent this financial year.
Boosting domestic industries may become increasingly important if security worries keep draining investor confidence.
Net foreign investment in Pakistan fell 45.9 percent to $1.02 billion in the first eight months of the 2009/10 fiscal year.
Power shortages are dragging on growth and devastating textile makers -- the source of over half the country's exports and about 40 percent of manufacturing jobs.
Hassan Ahmed Ozgen, Rahat's owner, is being squeezed from all directions.
State power utilities regularly cut electricity supplies for several hours a day because of an acute lack of generating capacity, forcing Ozgen to buy expensive fuel for generators.
Lack of gas supplies to heat water means mounds of raw wool are left unprocessed because cleaning is not possible.
As a result, profit margins have fallen by about 50 percent.
"We feel helpless," said Ozgen, whose description of hardships was interrupted by yet another power cut at the 6-acre facility in the garrison town of Rawalpindi.
Ozgen and many others like him hope Shaikh stabilises the falling rupee to reduce the cost of imports, and lowers interest rates to ease financial burdens in a sector that has seen thousands of looms turned into scrap heaps and hundreds of thousands of workers lose jobs.
But widening costly military operations against militants, revenue shortfalls and delays in donor aid disbursements will complicate Shaikh's fiscal management.
Ozgen rented part of his complex to a boys and girls school to draw more income. He was soon reminded of instability in nuclear-armed Pakistan, a long-time U.S. ally.
Militants opposed to mixed schools called in death threats, prompting police to come around with sniffer dogs to search for explosives. In the past year, six suicide bombers have struck nearby, including an attack at a mosque near army headquarters.
Ozgen sometimes wonders if he will make it to work, let alone raise the morale of 200 workers who fear they could end up like so many others in Pakistan's textile sector.
"I come from Islamabad and have to pass through three checkpoints to reach work. I don't know when someone will come and blow himself up. I could be one of the victims," he said.
Follow Emirates 24|7 on Google News.