South Asian storm rips apart 67,000 homes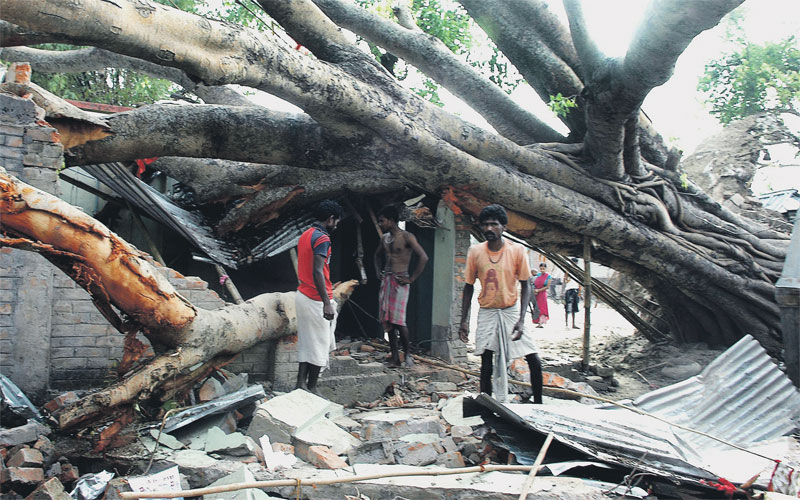 A violent tropical storm killed at least 84 people and devastated more than 67,000 homes as it swept across eastern India and Bangladesh, officials said yesterday.
Winds of up to 120km an hour tore across northeastern India and neighbouring Bangladesh around midnight, ravaging mud and tin-roofed homes, uprooting trees and bringing down electricity lines.
Officials in the states of West Bengal, Bihar and Assam said a total of 82 people had been killed. Two others were reported dead in Bangladesh, including a police officer. "The storm has left a trail of destruction everywhere," West Bengal minister of state for civil defence Srikumar Mukherjee told local television from the scene.
The number of people killed and houses damaged could rise further, disaster officials said, as relief was rushed to the affected areas, where roads were blocked by fallen trees and phone lines were down.
The storm was an extreme form of what is locally known as a "nor'wester" – a weather pattern that develops over the Bay of Bengal during the hot months of the year, the West Bengal weather office said.
Follow Emirates 24|7 on Google News.