Thai protesters shun talks after 18 dead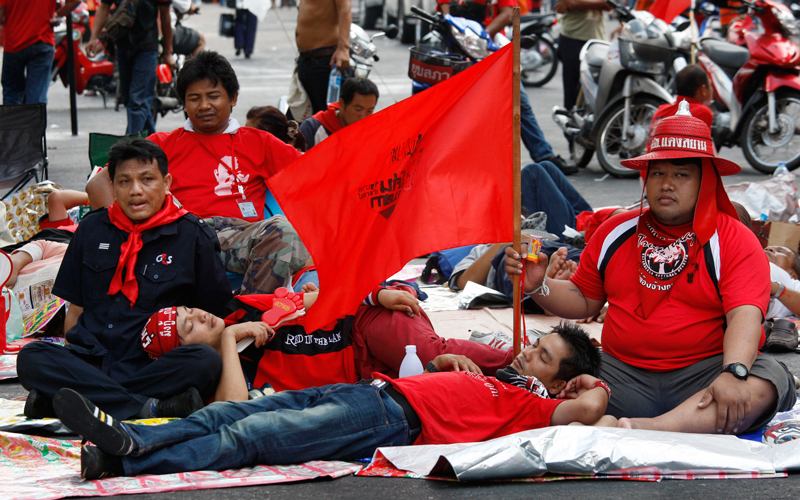 Anti-government protesters say they will not negotiate an end to violence in the Thai capital despite savage clashes between activists and soldiers that killed at least 18 people and injured hundreds.
On Sunday, thousands of 'Red Shirt' protesters swarmed back into an area that had briefly been taken by government forces Saturday night.
A key protest leader, Jatuporn Prompan, announced from a makeshift stage, "There is no more negotiation. Red Shirts will never negotiate with murderers."
He said the protesters have a "duty to honor the dead by bringing democracy to this country."
Another leader, Nattawut Saikua, told reporters funeral rites would be held Sunday evening for 14 dead protesters near where they fell, and that their bodies would be paraded through Bangkok on Monday.
Follow Emirates 24|7 on Google News.