Berlusconi on a charm offensive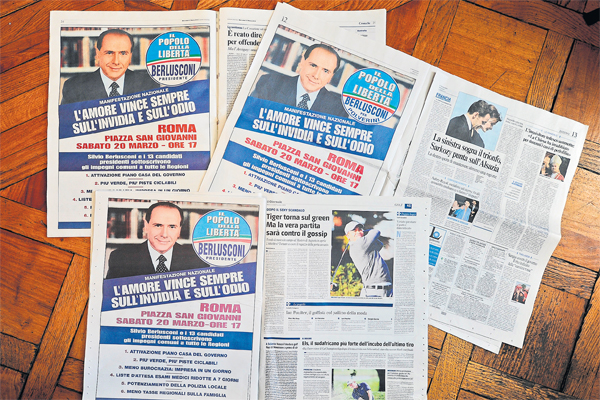 Italian Prime Minister Silvio Berlusconi, with approval ratings plunging amid corruption and electoral scandals, yesterday launched a charm offensive ahead of key regional elections.
Full-page ads in Italian newspapers, emblazoned with the slogan "Love Always Wins Over Envy and Hatred," urged supporters to come out in force for a campaign rally in Rome on Saturday.
The media tycoon has said the elections in 13 of Italy's 20 regions on March 28 and 29 will be a key barometer of his centre-right coalition's performance since he returned to power in 2008.
Follow Emirates 24|7 on Google News.