Bulgarians rally against salary cuts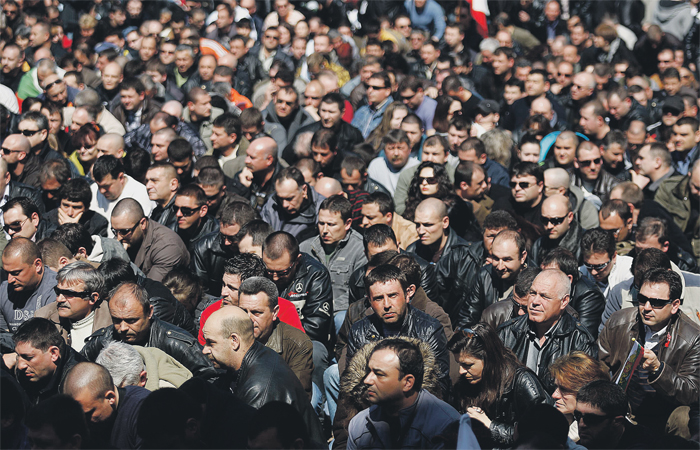 Thousands of Bulgarian taxmen, policemen and army officers protested yesterday against government plans to cut their social benefits as part of austerity measures to keep down its fiscal deficit.
The centre-right government has said it will make 150,000 civil servants pay pension and healthcare contributions for the first time from April, effectively decreasing their monthly pay by 12 per cent.
The plan, which needs parliamentary approval, is part of an austerity package due to be announced next week and aimed at plugging holes in the Balkan country's leaky budget, which has been hit by falling revenues and a deepening recession.
More than 1,500 police and army officers travelled from all over the country to challenge the cuts. Taxmen argued they could accept the cuts if they were allowed to take part-time jobs.
"This is not the way to fight the crisis... A police dog gets more money for lunch than we do," said a fire-fighter.
Policemen, soldiers, taxmen, ministry and municipal servants have been exempt from social security contributions in exchange for forfeiting the right to strike, take a second job or participate in a political party. With average monthly pay of €250 (Dh1,242) and pensions at €80, incomes in Bulgaria are the lowest in the European Union.
Follow Emirates 24|7 on Google News.