Esca initiates study for law amendment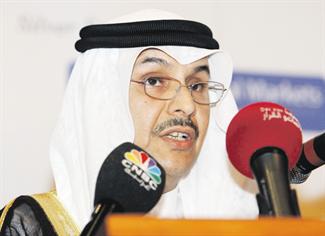 The Emirates Securities and Commodities Authority (Esca) is working on a legislative study to regulate the issue of new investment tools, develop new methods of security exchanges and to follow up enforcement, according to its chief executive.

In a report issued yesterday by Esca, Abdullah Al Turaifi, Esca's CEO, said the authority is now reviewing its current law to introduce amendments in harmony with practices in the global financial services world.

He said Esca's 2009 operation plan focuses on a follow-up of commitment by public joint stock companies to update their systems and bring them in line with global best practices for compiling financial reports.

Al Turaifi also said the authority aims this year to further develop its services through the introduction of several initiatives and measures. He reiterated Esca's commitment to boosting monitoring, disclosure and transparency through greater co-operation with strategic partners as well as with regional and global bodies.

Al Turaifi said the authority will study the financial situation of brokerage companies and identify the faltering ones. Brokers will also be obliged to follow the risk management system in accordance with the set regulations. He said studies will be conducted regarding regulations for the licensing of branches of brokerage companies, regulations for the merger of brokerage firms, and the enforcement of the blacklisting system for Esca-licensed employees of firms who commit any fraud.

Meanwhile, an Esca report said the authority has achieved several of the targets of its strategic plan for 2008-2010. Its teams have inspected some 59 brokerages where operations were discovered in violation of the law. Licences of three brokerage companies were cancelled for failure to comply with the Esca's requirements.

There were also 342 instances of fines and other measures taken against individuals and bodies. These include 215 measures against brokerage firms and 67 against public joint stock companies.
Follow Emirates 24|7 on Google News.