SCAD plans to educate database end-users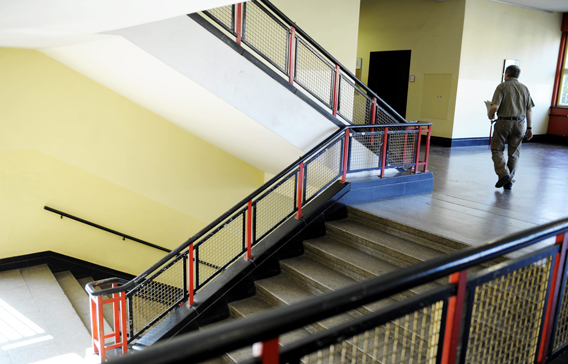 The Statistics Centre of Abu Dhabi (SCAD) yesterday announced its strategic plan until 2014. The plan covers the issue of some 1,700 reports and 629 statistical indicators.
These indicators cover six fields – economy, industry, business and trade, population and demography, society, agriculture and environment, and manpower.
SCAD Director-General Butti Ahmed Mohammed bin Butti Al Qubaisi said at a press conference the centre aims to sign memoranda of understanding and co-operation agreements with many world statistics centres, especially with those in Singapore, Hong Kong and Australia. The first MoU will be signed with a centre in New Zealand in the coming weeks.
Al Qubaisi and Khalid Al Hashemi, Director of Strategy and Development, outlined the purpose of SCAD, the organisation's plans for the future and the work it is currently doing in setting up a complete statistical system for the capital of UAE.
"The purpose of SCAD is to set new standards for statistics in Abu Dhabi," said Al Qubaisi.
He said the information released by SCAD will be available to everyone. "To be effective, SCAD must operate freely to ensure that there is no bias within its reports," he said. "That is why SCAD was established as an independent body. We provide the same information to the private sector and individuals as we provide to the Government of Abu Dhabi."
"The government's ambitious policy agenda and 2030 vision require reliable statistics to support them, as policy decisions are made on economic diversification, social development and infrastructure," he said.
SCAD distributed copies of the 629 indicators it will track by 2014. Throughout 2010, the centre aims to track 400 indicators from the six fields, and 700 reports are planned for issuance this year alone. By 2014, when SCAD has its fingers on all the indicators it intends to track, the centre will issue nearly 1,700 reports per annum.
"Our greatest challenge will be ensuring that the wealth of information we provide is properly understood by the recipients," said Al Hashemi. For this purpose, workshops and seminars will be hosted for government data providers and users, and SCAD will also try to find out from the business community what information needs they have, he said.
Follow Emirates 24|7 on Google News.