UAE committed to protect rights of women, children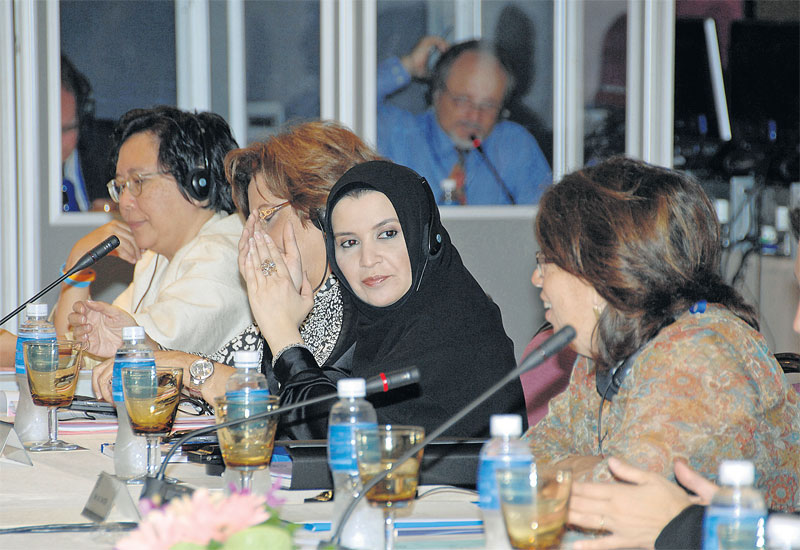 The UAE is firmly committed to the protection of women and children as per the country's constitution, said Dr Amal Al Qubaisi, a member of the Federal National Council (FNC) in Bangkok yesterday.
Women and children's rights are enshrined in the constitution and demonstrated in the country's laws and legislation, Dr Al Qubaisi added.
She was addressing the 122nd Assembly of the Inter-Parliamentary Union (IPU) in Thailand's capital.
The FNC member said the UAE took significant steps towards institutionalising victim support that is in line with international standards and improving social services for victims of exploitation and violence by providing a refuge to overcome the psychological and physical effects of violence, oppression and neglect.
She cited Federal Law No 82/2005 that provides a comprehensive framework for the protection, rehabilitation and welfare of families. The UAE's legislations on the protection and welfare of children and women, demonstrate the country's firm belief that abuse and neglect represent a threat to the welfare and security of its society.
The UAE is now working on a new law on children's rights that would provide a resolute enforcement mechanism that totally prohibits all forms of children abuse and exploitation, according to Al Qubaisi.
The FNC member also noted that the UAE had set up specialised centres to provide women and children who fall prey to abuse, violence and human trafficking, with full material, psychological and social support.
The UAE plans to join the Optional Protocol to the Convention on the Rights of the Child on the sale of children, child prostitution and child pornography, she said.
Follow Emirates 24|7 on Google News.