Kuwait's Global Investment defaults on most debt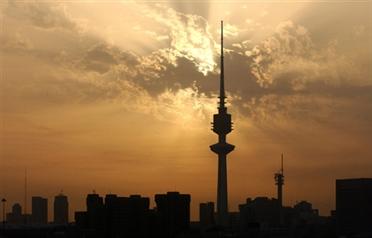 Global Investment House, Kuwait's biggest investment bank, said it had defaulted on most of its debt as a crisis of investment firms hit by a global credit crunch widened in the Gulf Arab state. "The company is in default on the majority of its financial indebtedness," Global said in a statement to the London Stock Exchange where it has a listing for Global Depository Receipts (GDR).
All Kuwaiti listed and unlisted investments firms had a total debt of around 8 billion dinars ($28.27 billion) in December, according to the local Al-Joman Center for Economic Consultancy.
The bank said it would continue to service all its interest and coupon payments "on a timely basis".
Global, which is heavily invested through mutual funds in many international markets, said last month it needed loans worth $1 billion to replace foreign debt.
A banking source told Reuters that Global, which operates officially as investment firm, had been unable to get new loans from local banks.
"There are no talks with local banks anymore," a source at a major bank told Reuters.
Kuwait's central bank has warned that several investment firms, which make up more than half of the country's listed firms and offer typical investment banking services, might get hit by the global credit crunch.
Global shares fell 7 per cent by 0847 GMT in Kuwait. 
Follow Emirates 24|7 on Google News.