Veteran Iraqi politicos voted out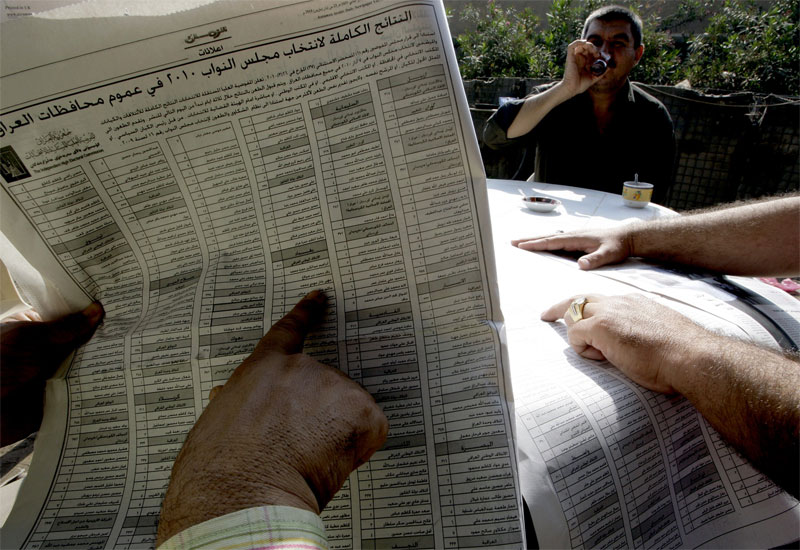 Several prominent Iraqi politicians – long considered untouchable in the political arena – have failed to make it into parliament following the country's March 7 elections. The names of candidates elected for the 325-member parliament were published in Iraqi newspapers yesterday. Those left out included Ali Al Lami, from a Shia religious alliance, who led a government vetting panel that banned about 450 candidates from running, mostly Sunnis. Unpopular Defence Minister Abdul-Qadir Al Obeidi was also voted out. Another candidate to miss out was Adnan Pachachi, from top vote getter on Iraqiya's list.
Follow Emirates 24|7 on Google News.