Concentration of risk –a big challenge for banking sector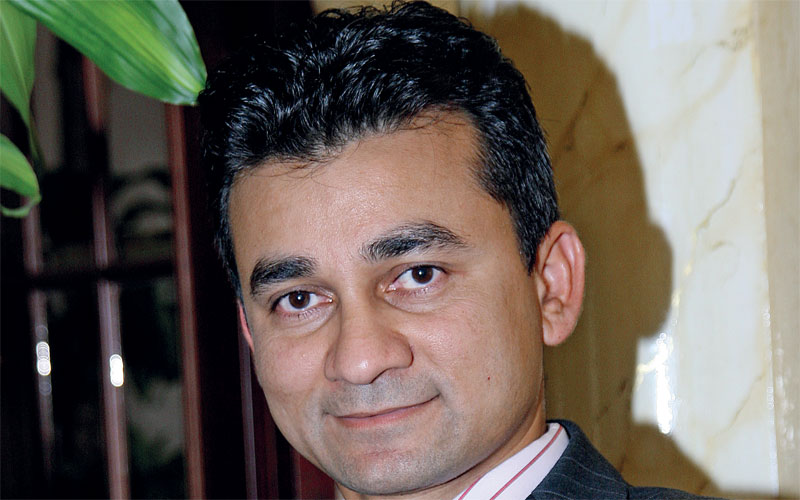 Managing the concentration of risk accumulated on the balance sheets of banks during the economic boom is one of the biggest challenges the sector is facing following the downturn, says an expert.
This concentration, along with a global shortage of liquidity, was what brought down financial giants such as Lehman Brothers, according to Saad Maniar, Managing Partner at consulting firm Horwath Mak.
He said the economic downturn had forced banks to rethink their attitude to risk. "Banks are now lending only to certain sectors of the economy, and this clearly reflects the fact that they are now looking to better manage their credit portfolios by reducing their exposure within sectors of the economy where they had major exposure in the past."
Has there been a change in your perception of risk as a result of the recession?
Yes, there has been a change in the perception of risk. In the past, as risk consultants and business advisors, we normally had to educate the market to adopt good risk-management practices.
But now the scene has changed and we are seeing more and more banking and financial professionals actively looking to implement sound risk management practices within the business environment. Sadly this change in market behaviour came a bit too late and only after liquidity evaporated from the global markets and numerous people lost their jobs.
What do you perceive as the biggest challenge now faced by the financial services industry, especially the banks?
The biggest challenges are managing the concentration of risk which banks accumulated on their balance sheets during the boom period and the lack of liquidity on global scale. These were the main factors that brought down mammoth firms such as Lehman Brothers and Northern Rock.
Banks need to put effort into calculating more accurate figures for value-at-risk (VaR), a widely used measure of the risk of loss on a specific portfolio of financial assets. And they also need to be more proactive in calculating economic capital measurement – the amount of risk capital, assessed on a realistic basis, that a firm requires to cover the risks that it is running or collecting as a going concern, such as market risk, credit risk and operational risk.
Do you think Basel 1 has ceased to serve its purpose and become outdated?
The Basel 2 accord contains various aspects of Basel 1 within its framework. As such, Basel 2 does not replace Basel 1 but instead enhances it further by introducing new stronger risk measurement and management frameworks including the vital concept of market risk, among others. So we cannot really say Basel 1 is outdated, but we can say Basel 2 is a more advanced risk management accord derived from Basel 1.
What is the main difference between Basel 1 and Basel 2?
With Basel 1, a lender is required to calculate minimum level of capital based on a single risk weight for each of a limited number of asset classes, ie mortgages, consumer lending, corporate loans and exposures to sovereigns. But Basel 2 goes well beyond this and allows some lenders to use their own risk measurement models to calculate the required regulatory capital.
How effective has the implementation of the Basel 2 standards been in the UAE banking?
Most banks in the UAE have implemented reasonable levels of the Basel 2 pillar 1 and 2 requirements. However, the real issue is the lack of an effective ERM [Enterprise Risk Management] framework within the banks, and the presence of system-wide silos within banking operations have made it appear as if the failure was due to the weaknesses of the Basel 2 accord.
There are various risks that played their part in bringing us to our present state of crisis, including operational weaknesses and the people risk. There were also factors such as a lack of coherence in financial models, credit concentration within banking portfolios, exposures to toxic assets and over-reliance on external credit rating agencies. A lack of coherent financial risk models make financial measurements less accurate.
Has there been a change in the prioritisation of risks in the financial services industry since the recession?
Yes, there have been many significant changes. Since the start of the recession we have seen banks and financial service firms working to strengthen credit risk and market risk calculation frameworks.
We can directly relate the lack of market lending from banks to the fact that banks are now looking to maintain relevant liquidity with more determination than in the past. Banks are now lending only to certain sectors of the economy, and this clearly reflects the fact that they are now looking to better manage their credit portfolios by reducing their exposure within sectors of the economy where they had major exposure in the past.
PROFILE: Saad Maniar Managing Partner, Horwath Mak
Maniar, a chartered accountant by profession, has more than 13 years of experience in the UAE and UK working with various local and multinational companies.
He is a fellow of the UK's Association of Chartered Certified Accountants and Institute of Directors. He specialises in strategic planning, organisational structuring, risk management and corporate governance and serves on the board of the Dubai Quality Group.
Follow Emirates 24|7 on Google News.