Dubai will be able to reinvent itself and emerge a regional hub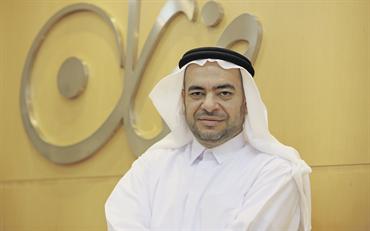 The UAE stock markets are projected to witness deep changes in several areas, especially in the number of brokerage companies, in the near future, said a senior market participant. Their numbers are expected to drop to 30 to 40 instead of the nearly 100 that currently operate.

In an interview with Emirates Business, Shehab Gergash, Managing Director, Daman Investments, said the financial downturn still has a strong grip on the economy and the situation is not expected to improve in 2010, leading to critical changes in the local, regional and international financial services.

Excerpts:

The UAE stock markets have witnessed high volatility in the wake of the global recession. What is your outlook for the markets?

In a climate like this, whether it is stock markets or the economy as a whole, the weak will perish and the strong will survive. There are a lot of brokerage firms in the UAE – too many for the size of the market. Even in normal circumstances, we would expect the number to fall, but in the current economic situation we can expect a sharp decline in the number of brokerage firms. I believe the UAE stock markets will end up with 30 to 40 brokerage firms, which is still a high but manageable number. I think the rest will merge or shut down. In fact, we are seeing a lot of merger talks in the market, and a lot of them are shedding staff to reduce costs and losses. Those who will remain will have a bigger market share and also higher responsibilities to face the future.

What impacts are still hanging over the markets?

There is a cleanup job to be done because we are not yet out of the danger zone and there is still a lot of work to be done to organise ourselves. We are seeing the beginning of that trend from the government's side, in the sense that the government came out and said it was putting more checks and balances in place along with transparency and there will be better accountability in the government-related sectors and companies. I think this is a positive step; there will be no panic like we saw at the end of 2008 and early last year. Furthermore, liquidity will remain an issue. Overall, we are slowly progressing to a better situation and 2010 is going to be a difficult year but also the year during which progress will begin.

Where do you see difficulties in 2010?

The difficulties will be in the government and government-related sectors, the rescheduling of debt of government-related companies and banks' ability to operate normally after the crisis. We have not yet seen banks returning to business as usual and this still has a negative impact on the economy.

We also have the receivables of companies operating in different sectors, especially the contracting sector. Paying the receivables will be critical because this will ease liquidity for contractors, subcontractors and staff.

This will pump in more liquidity and will push forward the economy.

Throughout the GCC in varying degrees, this does not necessarily translate into a normal banking environment, even for those who have surpluses in their budgets and have liquidity. Banks faced a tough situation last year and they will have challenges going forward this year in terms of provisioning, the availability of liquidity and the re-organisation of the inter-banking market.

We have seen implicit and explicit support to the banking sector in all GCC countries in different ways and the important thing is to continue with this support because this will diversify the business of the banking sector in the region. We must take into consideration that the regional banking sector has lost an important source of liquidity after the international market dried up.

Do you think high volatility will remain in the markets?

High volatility is maybe good for speculators but when we look at the overall benefit to the economy, it is not. The economy is still fragile and investors are still nervous and a volatile stock market does not help.

Reducing this volatility will need time and a consistent positive trend.

We cannot control the time issue because people have been hurt badly and have lost confidence in the markets; therefore a length of time should pass to heal the issue of confidence. The other part is the consistency of positive signals that we get from the markets through policymakers and business sectors, companies and employers. All of them have to show a pattern of returning to normalcy and a return of growth again. We need a big dose of positive signals and we still have a lot of work to do.

Can we see a drop in the speculations in the markets?

The speculative nature of trading in the Dubai Financial Market goes all the way to government bodies, as everyone in the market is speculating. It is the nature of the market, as people look at it as easy money. It was an accepted trading pattern.

For investment funds, it depends on the mandate of each fund and they are not speculative to the same level – some are highly speculative and others are taking lower speculative mandates – but in general funds tend to be speculative. Add to these foreign investments that are mainly speculative money, such as hedge funds and opportunistic investors. They look at the UAE as an emerging market where they can jump in and make a lot of money and then jump out quickly The UAE markets will remain highly speculative for the coming few years. This is because the UAE economy, by nature, is a very aggressive growth type of economy.

The government's policy is an aggressive growth policy and the mindset of business people and traders is aggressive, too. Unless we change our habits and build up a counter balance, as a country we should not expect investors to become the party that push stability in the markets because investors will remain the counter stability party. The stability party we do bring should be governmental bodies such as pension funds or government institutional investors.

Do you mean the role of a market maker, as we see in developed markets?

It is not the magic solution. It is an element in a lot of elements in the markets.

Market making is only one function out of many that affect the markets. If we introduce a market maker now without changing other areas we will not get the expected results.

Additionally, institutional investors, who should be adding stability to the market, do play a market making role in one form or another. That investor is not present in the UAE markets. Ultimately, market making should be in UAE markets but we should not look at its role as we are used to seeing in global stock exchanges in New York, for example, because it needs changes in the mechanism.

There is the need for better regulations, which are improving slowly. Changing investor behaviour and the way they invest is an important area. In general, investors in the UAE markets are speculative by nature and nothing will be able to change that until they decide to change it by themselves.

A lot of investors left the DFM during the downturn. When will we see them returning?

The stock markets reversed their trends in 2006-2007 and we saw a lot of investors pulling out. Investors are returning now and they are looking at our funds and opportunities. They started to realise that the reaction was overestimated.

The UAE was affected by the crisis. Regardless of that being fair or unfair, it was too sharp a fall in local stock markets.

Anybody who thinks that the Dubai story has ended will simply swallow his losses and go away and those will be the big losers because a lot of money, energy and goodwill invested in the UAE and in Dubai in particular will end up just as a passing story.

Therefore, people who will gain are those who saw the exaggeration and pulled back for a while and today they see the value and are returning. Those who will jump in the new growth cycle in Dubai will be the winners. It will not be easy and may not be so aggressive like what happened a few years ago, but it is coming. We learnt a lesson that excess does not help and we should have sustainability. Dubai is considered a big city for the first time with a sophisticated infrastructure, free economy and wealthy neighbourhoods in the GCC and in Asia. Dubai was spectacularly successful when it did not have these advantages. Dubai will be able to reinvent itself and remain a regional hub in some sectors and even a worldwide one in others.

Daman has announced plans for its IPO. How do you assess the IPO market at the current stage?

The IPO market is still blocked. We may see some deal here or there this year but the market is still very weak and we do not expect major activities in IPOs.

First of all, we have to see a convincing and sustainable return to activity in stock markets, which had a very volatile year in 2009 and ended up surprisingly in the positive side. This year we have to see a consistent pattern in stock markets, which we did not see last year. It was the middle of the crisis and there was a lot of panic selling and bargain hunting, but this year we should see consistency after which people will be considering the IPO market more seriously. I think the IPO market is probably going to be reactivated in 2011 and 2012.

Don't you think that the IPO announcement was a bit early?
The early announcement of our IPO plan is to increase our capital base by attracting new investors.

This is the first time in our 11-year history that we are bringing in new investors, so we are telling them about our plans. The second reason is to tell the staff in the company about our strategy and where we are heading and how to get there. To the surprise of many people, the response so far is excellent.

Investors are selective but a lot of them have the appetite for solid investment opportunities.

Our strategy depends on the needs of the market and the current market is opportunistic rather than conservative. Investors are looking at chances that give them higher returns. Our pattern in Daman is to grow in our capital and investment bases. The crisis has changed one thing in our strategy, which is becoming more aggressive in looking at opportunities. In the past we were a fairly conservative smaller investment company. Going into the future, I think there are opportunities in the market and we need to move and tap those opportunities.

So the whole 2012 IPO plan is about elevating the quality and size of the company to the structure of being a public company. To do that we need to organise the way we do business and find the opportunities and embark on those areas. Actually, we are looking at some acquisitions, but so far there is nothing to be announced.

Do you expect a strong return of business on the asset management side?

The crisis has proved that capital is always a coward. Since the very early signs of the crisis appeared, the asset management business was affected because people pulled out their cash quickly. I think the whole business is severely affected.

Going forward, there is also a recognition that we need to have a better methodology in managing assets. Now no one can come and say I am an asset manager and expect people will inject money. We will see a new breed of asset managers coming into the market, who are more professional and more result-oriented than in the past.

Finally, I think in the investment area in general, we will have a filtration process between those who have come in a speculative way prior to 2008 – and they have borne the major hurt in the crisis as they came in at the peak of prices and probably leveraged, so they are expected to stumble – and on the other side of the equation bargain hunters and value investors who come in to seek potential for buying assets at lower prices.


PROFILE: Shehab Gergash Managing Director, Daman Investments

Shehab Gergash, a UAE citizen, received his college education in the United States, earning a BBA in marketing (1987) and an MBA in international business (1988), both from the George Washington University in Washington DC.

Prior to founding Daman Securities in 1998, he was closely involved with the UAE banking sector for more than 12 years in various functions, including marketing, distribution, trade finance and investment banking. He first worked with Citibank (1989-1993), and later with the Emirates Bank Group (1993-2001). In 2007, Daman Securities re-structured as Daman Investments, a private joint stock company incorporated under the UAE law, with him as Group Managing Director.
Keep up with the latest business news from the region with the Emirates Business 24|7 daily newsletter. To subscribe to the newsletter, please click here.
Follow Emirates 24|7 on Google News.