Julphar to put Dh560m into new plants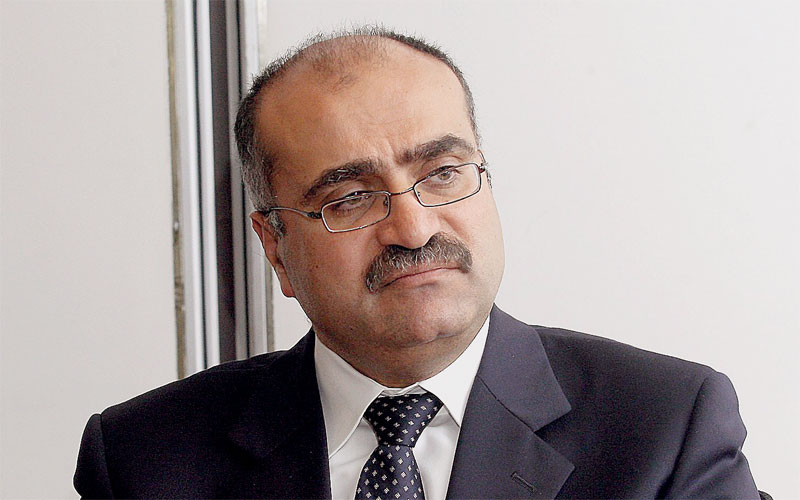 Gulf Pharmaceutical Industries (Julphar) plans to invest Dh560 million this year in new insulin and ointment plants, said the company's Managing Director Dr Ayman Sahli. He said the company, which posted 22 per cent growth in 2009, is expected to grow by at least 20 per cent in 2010. Also, Julphar is expanding its overseas market – the number of countries where the company distributes drugs will go up to 42. The local market share however, is likely to remain the same. "For the time being, we do not contemplate increasing our share in the local market," he said. "We distribute only 10 per cent of our drugs in the UAE and the remaining 90 per cent in 40 countries." Julphar has put forward requests to the Ministry of Health to approve 10 more drug formulae, he said, elaborating on the company's strategy, which is "based on carefully studied expansion".
What are your expansion plans in 2010?
Julphar expects to achieve 20 per cent growth in 2010. Last year's figure was 22 per cent, even though 2009 was the year with the most impact on the world's drug industry. This year, the number of countries receiving our drugs will go up to 42 from 40. The company has earmarked about Dh560m – this is to set up the first insulin factory in the region at a cost of about Dh500m and a second one for ointments at a cost of up to Dh69m.
Will Julphar increase its share in the local market, especially as the market is full of generic medicines?
We do not contemplate increasing our share in the local market now. We distribute only 10 per cent of our drugs in the UAE and the remaining 90 per cent in 40 countries. The local market is small, it cannot accommodate our big production [volume].
Julphar annually produces some three billion tablets and 900 million drug packs. We have nine plants. Also we are one of the largest companies distributing drugs in markets such as Egypt, Africa, Thailand, the Philippines and Morocco. The company has huge annual investments. Julphar will be the first in the region to have an insulin plant by 2012. The plant will have an annual capacity of 40 million injections. Julphar now has 186 drug formulae and some 500 items with different concentrations.
Last year, despite the global financial crisis, we netted Dh122m in profits, an increase of 22 per cent over 2008. Our financial situation is very good at the moment, especially after entering big markets in Yemen, Sudan, Libya, Afghanistan and Iraq. Those are promising, given the size of their population. The Julphar strategy is based on carefully studied expansion, and I believe our expansion will grow as demand goes up.
Does the company face a problem in registering new drugs with the Ministry of Health?
At the moment, we have 10 types under registration at the Ministry of Health and their patent periods are over. We face no registration problems whatsoever. We are strictly committed to international agreements – we do not make drugs without a licence and sell them in foreign markets, as rumoured.
I believe our company is facing a big smear campaign after its products proved excellent in 40 world markets. We cannot enter any market outside the UAE without presenting certified documents from the Ministry of Health (country of origin). The distribution of our drugs in other countries requires documents from the respective ministries of health, too.
But it is being said that Julphar manufactures drugs without ministry approval. Let us not talk about the past; we are the sons of the present. I assure you, from the time I've been in charge of the company, no violations have happened. And I repeat, the company does not manufacture any drug without prior approval from the ministry.
We are committed to the resolutions and laws issued by the Ministry of Health. And I confirm we are not making [a drug like] Viagra. We have stopped the production of a similar drug after the ministry's objections. Countries such as Jordan, Egypt and Syria have approved the production of Viagra, but we are committed to the Ministry of Health resolution not to make Viagra before the patent expiry.
What about the swine flu vaccine you said would be manufactured soon?
Julphar has signed a contract with a Chinese company to manufacture such a vaccine. Our company will be the first in the region to make it. A month back, we officially asked the Ministry of Health to license the drug, and we are waiting for the decision. We expect it will be launched in 2011.
How do you see the future of generic drug companies in the UAE and the region, especially as such drugs are said to be not very effective?
We appreciate the national companies that make generic drugs, and we co-operate with them. I believe their presence is very important for a strong national drug industry.
It is not true that these generic drugs are less effective [than they should be], and the proof is that our company's drugs compete with force in the local and foreign markets, and the number of customers is increasing daily. I believe the presence of similar companies is essential, since not all patients can afford highly priced drugs made by international companies.
Many patients have tried our generic drugs and vouched for their effectiveness. In the United States, generic drugs make up 60 per cent of the market. As long as such a drug is effective, why should people not buy them if the price is much lower than that of the original?
How long will Julphar remain a generic drug company? Why does it not focus on creating new drugs that can bring in big money?
We have to be realistic – I believe it is difficult for Julphar or any other generic drug company in the region to create a new drug, since the cost of inventing a new drug may be $800 million (Dh2.94bn) to $1bn. International companies might spend more than $1bn and such research [sometimes] leads to failure. They may spend billions of dollars since they make big profits. For generic drug makers in the region, profits and investments are small in comparison with firms such as Pfizer and La Roche.
PROFILE: Dr Ayman Sahli Managing Director, Julphar
With Julphar for the past year and a half, Dr Sahli has more than 30 years' experience in pharmaceuticals and in managing drug companies. Earlier, he was Manager at Al Hikma Pharmaceuticals in Jordan and has worked for several US pharmaceutical research firms.
Follow Emirates 24|7 on Google News.