Mafraq to have 700 more beds by 2013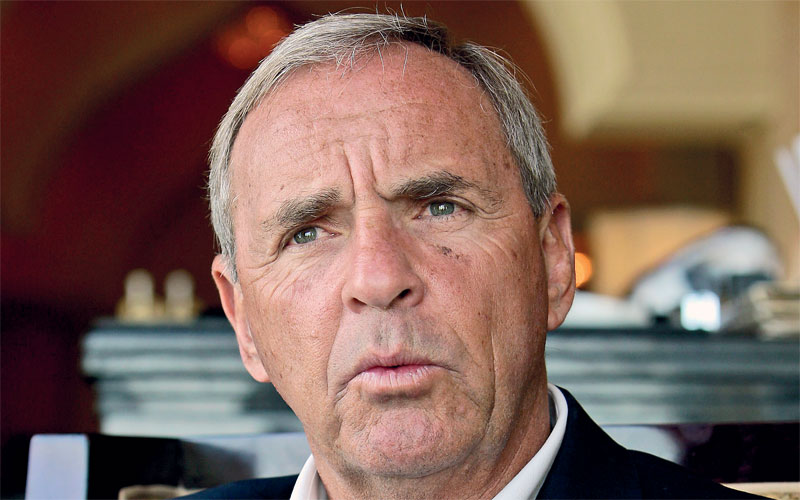 Mafraq Hospital is the country's largest trauma centre and Abu Dhabi's largest surgical facility. Located on a network of crossroads linking the UAE, Oman and the rest of the GCC via Saudi Arabia, the hospital is set to add another 700 beds to the existing 399-bed facility.
The hospital built about 30 years ago is the busiest trauma centre in the emirate. It is owned by Abu Dhabi Health Services Company (Seha) and managed by Thailand's health services company, Bumrungrad International Limited based in Bangkok.
Mafraq Hospital's CEO Jack Nickens outlines the future plans and services of the facility.
How are your expansion plans progressing?
In 2013 a 700-bed hospital will be introduced to the community. The construction began on the new Mafraq Hospital in December. We believe it will be ready on schedule. It is adjacent to the existing hospital. The transition from the existing Mafraq Hospital to the new hospital is scheduled for 2013.
How about upgrading the existing hospital?
The current hospital has continued to upgrade its services and recruit nurses and physicians to handle the increasing number of patients. Mafraq recently recruited 150 new trained Western medics – both specialists and general physicians.
What is the annual investment on new technologies?
Our investment in technology is in the range of Dh8 million this year, and that is just clinical technology. We expect to expand that to Dh10m in 2011.
Are you going to outsource any of the services?
Mafraq is mainly a surgical hospital. The real indicators of a hospital are the utilisation of its laboratory and its pharmacy. One of the items that is worthy of note is outsourcing our retail pharmacies. It is very important because when cost is a factor, technology is a factor and human resource is a factor, you have to look around for someone doing better than what we are doing.
We outsource services that others can do better and we focus on what we can do best. So retail pharmacy is one of those areas. Clearly, the in-patient pharmacy that handles all the medications of the patients who are part of the hospital would continue to be a part of Mafraq. We do a very good job with that, so we would never outsource that.
What type of patients does the hospital receive?
The current Mafraq Hospital is a trauma centre. Our emergency department sees many trauma cases, some very serious injuries and illnesses. It is located at the crossroads of major highways, such as Al Ain-Abu Dhabi, Dubai-Abu Dhabi and Abu Dhabi-Saudi border. I understand the word Mafraq comes from crossroads. Today, we have Highway 22, Highway 10 and 11 where the major traffic order is in this part of the UAE.
They all run beside Mafraq Hospital. Unfortunately if there is an accident, fortunately there is Mafraq Hospital.
We handle all those types of emergencies 24 hours.
What about the hospital's surgical department? Are operations carried out on a daily basis?
We have eight active operation theatres, and we operate 24 hours seven days a week because we are a trauma centre. We have neo-surgeons available 24 hours a day, and we are the only hospital that has such a facility [in the emirate]. We have all the major specialists and primary healthcare available 24 hours a day.
What about your affiliation with international medical institutions?
We are affiliated with Bumrungrad International Hospital in Bangkok – a world renowned hospital with regards to diagnostics. It has one of the best soft packages for diagnostics and out-patient business, processes and systems in the world. This expertise is available at Mafraq now.
The customer service that Bumrungrad owns has also been put in place at Mafraq. We currently have 17 Thai nationals who are Arabic speaking working at Mafraq to help bring that customer service and environment back to the UAE.
What about a medical research centre affiliated with the hospital?
Abu Dhabi Health and Herbal Research Centre, which is located right next to Mafraq Hospital, will continue. It is under the Health Authority Abu Dhabi. And it will continue to play a major role in research.
It is not directly affiliated with Mafraq, nor is it directly affiliated with Seha, but it is our sister organisation.
PROFILE: John Nickens CEO, Mafraq Hospital
Nickens had more than 25 years of professional experience in hospital management in the US prior to his appointment at Mafraq. He occupied the positions of President and CEO at PHD International in Kansas City (US), Chief Operating Officer at Hospital Partners of America and Regional Vice-President at Tenet Healthcare Corporation in New Orleans, Louisiana.
Nickens also worked as CEO and Director for hospitals and health facilities in California, Texas, Louisiana and Alabama.
Follow Emirates 24|7 on Google News.