Shashi Tharoor resigns over IPL controversy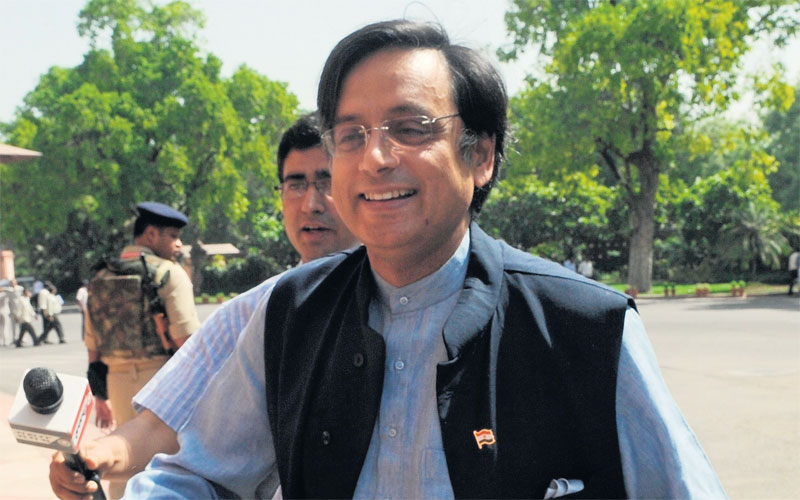 India's Minister of State for External Affairs Shashi Tharoor yesterday evening resigned over the IPL Kochi franchise controversy, media reports said. Tharoor handed over his resignation to Prime Minister Manmohan Singh. Tharoor's move came minutes after the Congress core committe's meeting at the prime minister's residence.
Earlier, the fledgling Kochi IPL ownership row plunged into further controversy following Indian media reports that Sunanda Pushkar has voluntarily surrendered her stake of Rs700 million (Dh58m) in the franchise.
She has offered to give up her "sweat equity" of nearly 19 per cent in the Indian Premier League Kochi franchise, her lawyer confirmed yesterday, according to Indian daily Hindustan Times. Her lawyer said Sunanda was hurt by the allegations in the media and decided to give up her stake in the IPL Kochi franchise.
Dubai-based businesswoman Sunanda was not available for comment on her offer. In the midst of controversy involving her and Tharoor over Kochi IPL, Sunanda has offered to surrender her equity as a compromise formula.
The move comes at a time when Tharoor is facing a tough time with opposition demanding his sacking from the government and the Congress party, which has already ordered a probe to look into his role in the entire controversy, contemplating future course of action. (With agency inputs)
Follow Emirates 24|7 on Google News.