Fergie taunts Reds with 'one-off' jibe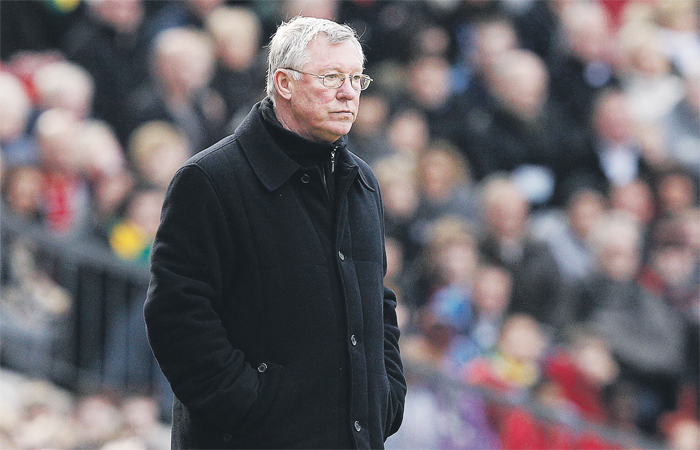 Sir Alex Ferguson has fanned the flames ahead of today's potentially explosive encounter between Manchester United and Liverpool at Old Trafford by dismissing his arch-rivals as one-season wonders.
Ferguson is still smarting from this fixture last season, when United took the lead only to capitulate to a 4-1 defeat in which Nemanja Vidic was sent off.
Liverpool lost fewer games than United last season and pushed their rivals all the way in the title race. Many expected them to come back even stronger this season but Ferguson insists he always viewed last season's vibrant challenge as a one-off from a side that had reached its peak.
Just to anger Benitez and his players even further, Ferguson has also hinted that the Merseyside club receive preferential treatment from the FA's disciplinary gurus in the wake of Steven Gerrard's escape from punishment despite his controversial challenge on Portsmouth's Michael Brown earlier this week.
As far as his assessment of Liverpool's on-the-field influence goes, history suggests Ferguson was correct, with Benitez's squad now struggling to secure a top four finish and Champions League qualification.
Ferguson, who could welcome back Ryan Giggs from a broken arm, said: "I thought it was an exceptional season and I thought it would be difficult to achieve that again. That was just my opinion.
"Did they over perform? Yes. I think they did very well. When they got that run going they showed form and consistency. That helps.
"I don't know what they are mired in. I think that their challenge last year was obviously championship form but sometimes a team peaks with that particular team and sometimes it's difficult to do again.
"It happened to me and, in my second full season, we ended up middle of the league.
"I think everyone expected Liverpool to be better but they are not and the challenge for them, along with a few others, is to get that fourth spot, which is a league of its own. I think we can all say with certainty that one of ourselves, Arsenal or Chelsea are going to win the league. But no one has any certainty about fourth place, it changes every week almost."
Ferguson admits he was not surprised to see Gerrard escape an FA suspension despite footage showing him elbowing Michael Brown
He quipped: "They are lucky like that. Maybe one day we will get lucky."
United can overtake the joint record of 18 titles they share with Liverpool but Ferguson added: "I don't place it in that importance. If we win the 19th title, the most important thing will be the next one, the 20th.
"This club is capable of doing that. But we could win four titles in a row. That's an achievement, no one would do that again in a hurry so that's something to ponder on.
"It's the road hopefully to another title for us. Our form has really picked up in the last few weeks. It would be a major boost to keep being top of the league because being top of the league at this stage of the season would make us difficult to get back out. The important home games are with Liverpool, Chelsea and Tottenham.
"So it's an important game in that respect. It's different from maybe other times we've played Liverpool but very important."
Gerrard, meanwhile, has warned United that the return to full form and fitness of Fernando Torres could have a huge impact on the outcome of the game.
The England midfielder said: "There is lot more to come from Fernando in a Liverpool shirt, believe me.
"He had been out a long time so it was only natural that it was going to take him a few games to find his rhythm, but he is closing in on that now and it is fantastic for the team.
"If we can keep him fit and firing, we'll have a really big chance of achieving what we want to and you could see against Lille this week that he is looking sharp. The goals will have done him the world of good.
"This will be a completely different game. We will give it a really good go."
Follow Emirates 24|7 on Google News.