Hyundai kicks off World Cup 2010 campaign in UAE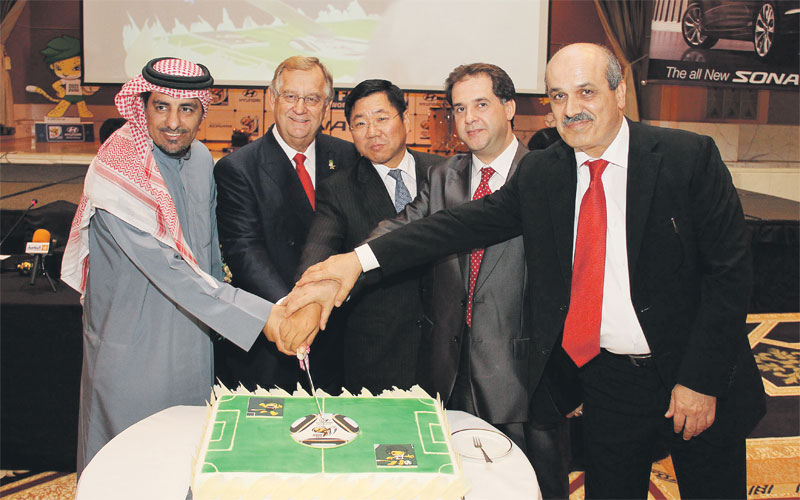 Hyundai Motor Company, the official auto sponsor for Fifa since 2000, and Juma Al Majid Establishment, the UAE's sole distributor of Hyundai Motors, have joined forces to launch the 2010 Fifa World Cup South Africa campaign that puts football fans at the centre of the action in South Africa.
"This year, Hyundai customers in the UAE have several chances to win exciting travel packages to Johannesburg, South Africa, to experience the high-stakes final game of the 2010 Fifa World Cup," said Isam Abu Nabah, President of Hyundai at Juma Al Majid.
"The competition will definitely be fierce, so winners will get to witness first-hand the most exciting final football match the world has ever seen, being in the African continent for the first time ever."
Hyundai Juma Al Majid have begun a raffle campaign that runs until May 25 whereby customers who purchase any Hyundai car will get a chance to win a travel package to South Africa to watch the final at Soccer City Stadium.
"Hyundai is a passionate corporate sponsor of football," said Abu Nabah, "and has been involved in every World Cup since we began our relationship with Fifa."
Omar Baddar, Marketing Manager for Hyundai Juma Al Majid, added that Hyundai Juma Al Majid expects the sponsorship to "boost its brand image and awareness across the globe".
The 'Hyundai Best Young Player' will also be announced before the final match, with an all new Hyundai Tucson ix 35 given to the award-winner.
Follow Emirates 24|7 on Google News.