More than 250 youngsters vie for ticket to Juventus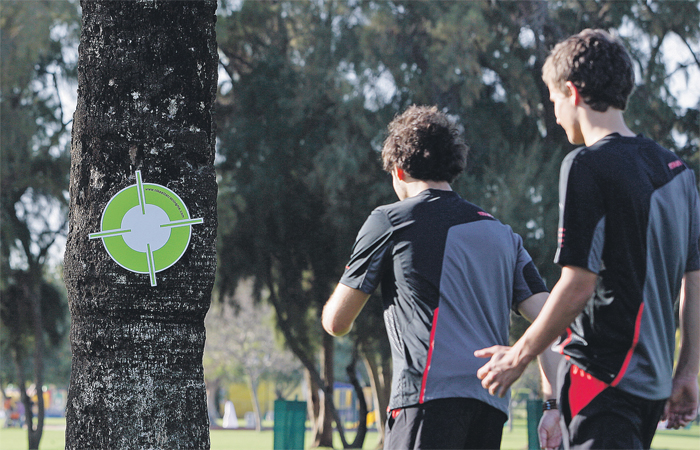 Some came just for the fun of it. Most knew how to kick a football but rued their luck at missing the target. However, there were more than a handful who were determined to strike it big.
Indeed who wouldn't relish the chance to train with top Italian club Juventus next summer.
Nike Middle East's initiative of giving youth the opportunity to train with their favourite football stars attracted more than 250 at Al Nasr Club yesterday. The top 100 will undergo a four-day intensive training as part of the Nike Elite Training Dubai programme from which five of the best will win a ticket to Italy.
"They were tested on four different shooting skills with the focus on accuracy," said Tommy Wingrove, Head Coach of Nike Elite Football Training in Dubai. "They showed lot of potential and the standard was generally high," said the UEFA qualified coach from England.
The initiative also held concurrently in Lebanon comes at the same time that the Total90 Laser III boot is launched in the market.
Mohammed Yusuf, 16, whose only love is football, seems focused on making it big. "I'm determined and confident of doing well. I practise every day to be physically fit and improve self confidence," Yusuf told Emirates Business. He may not only win a dream ticket to Italy but also meet his idol Inter Milan's Ricardo Quaresmo.
Mohammed Okhravi, 16, of American International School just registered for the fun of it. Siblings Ahmar Qiam, 16, and Omar Qiam, 19, who would be returning to Germany next month were hopeful of getting selected for the boot camp. Indian Mayur Bhatia, 16, of The Millenium School rued the "near misses".
Indian student Aquib Haquib, 18, who scored three goals is yearning to go to Italy. But the captain of The Millennium School Hansie Fernandes, 16, felt that this programe was not for defenders.
Follow Emirates 24|7 on Google News.