Million dollar question: Can Tiger regain winning streak?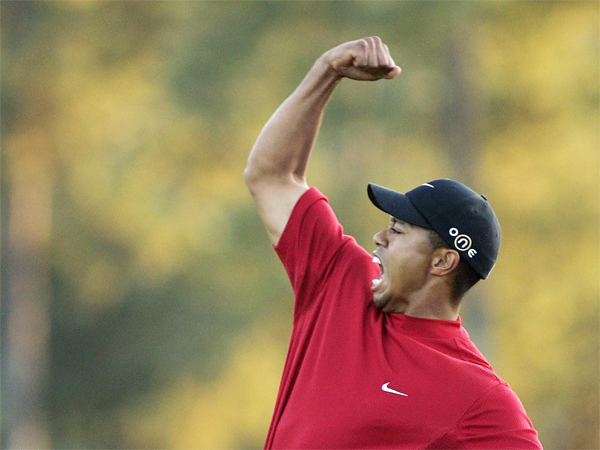 The highly anticipated return of Tiger Woods at the US Masters from a self-imposed exile of almost five months has raised one burning question among his peers and many of the fans.

Can the greatest player of this generation, and arguably of all time, win a 15th major title with his game showing obvious signs of rust and his emotional state of mind questionable after his spectacular fall of grace at the end of last year?

Time will tell once the tournament starts on Thursday, and perhaps even Woods is uncertain how his game will react under the pressure of again trying to contend for a major.

He has not played competitively since winning the Australian Masters on November 15 following revelations at the end of last year he had had a string of extra-marital affairs.

Perhaps the biggest factor, though, in the world number one's favour is his huge comfort level at Augusta National where he has triumphed four times.

Woods is ideally suited to the par-72 layout, which was stretched to a formidable 7,445 yards for the 2006 Masters, making it the second-longest course in major championship golf at the time.

Augusta's biggest challenge comes on the slick, severely sloping greens and Woods has become well acquainted with their nuances since making his Masters debut as an amateur in 1995.

On Monday, he played 18 holes of practice with 1992 Masters champion Fred Couples who could easily envisage the prospect of Woods slipping into a fifth green jacket on Sunday.

"Tiger is swinging very well," Couples told reporters after he and Woods had toured the heavily contoured layout with huge galleries trailing in their wake.

"He's the best player in the world ... and he will do well here at Augusta.

"His intimidation factor is always there but you have to play good golf and he hasn't played much," added the American, himself a former world number one.

South African Ernie Els, one of the hottest players in the game after winning twice in his last three PGA Tour starts, also felt Woods was capable of clinching victory on his return. "Tiger is just a different player," the three-times major winner said.
Undoubtedly the biggest obstacle for Woods to overcome this week will be the mental challenge following his so-far unsuccessful attempts to repair his marriage.

"It's all about where Tiger's mind is," mental coach Dr Joe Parent, who helped Fijian Singh become world number one in 2004, said.
Follow Emirates 24|7 on Google News.