Tiger faces media inquest to open Masters week today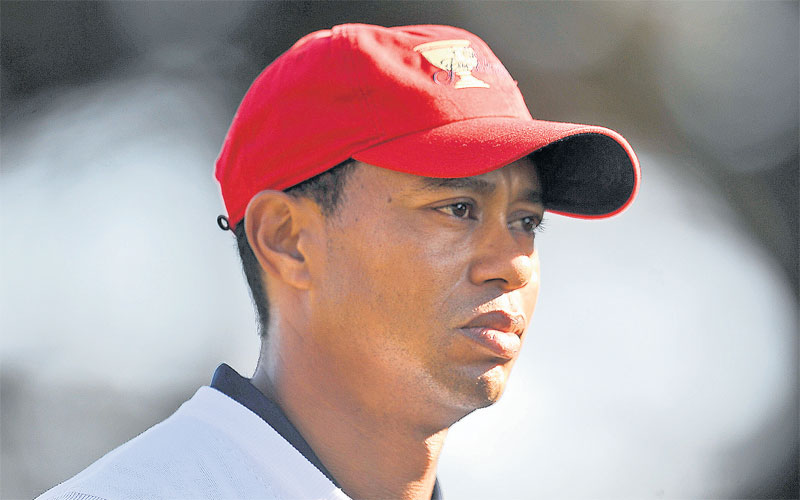 Tiger Woods will face his first extended public questioning over a devastating sex scandal today in a dramatic start to a tension-packed comeback week of golf at the Masters.
Reporters from around the world will have the chance to seek details about the early morning crash last November that sparked revelations Woods had cheated on wife Elin, a former Swedish model, with more than a dozen women. Now, iconic former role model and billion-dollar endorsement pitchman Woods is fighting to put the gossip firestorm behind him by ending a layoff of nearly five months at the controlled atmosphere of Augusta National Golf Club.
"It's going to be a huge event, and I think one of the positives from Tiger's perspective [is] doing his press conference today and getting it out of the way, for his sake and everybody's sake," South African star Ernie Els said.
Woods will take questions from a jam-packed interview room mainly featuring golf writers rather than a tabloid media with little interest in the year's first major golf championship before Woods's revelations of infidelity in December.
Mark O'Meara, a former Masters champion, expressed hope his friend Woods can begin to close the conversation about the scandal and revive interest in golf. Golf inquiries will be the easiest of all for 14-time major champion Woods as he resumes pursuit of the all-time record 18 Majors won by Jack Nicklaus. Given that only Ben Hogan – in 1951 and 1953 – has won the Masters as a season debut, and that those who have seen Woods practice in the past month have raved about his form, Woods's bid to win a fifth career Masters will be high drama.
Follow Emirates 24|7 on Google News.