Woods feels renewed fervour for family life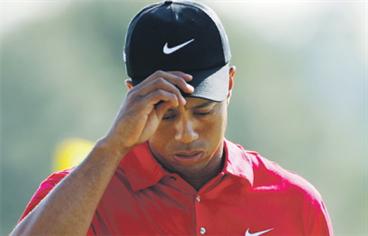 Tiger Woods was guarded about the state of his marriage on Monday but reaffirmed his commitment to his family as he prepared to end a five-month self-imposed exile from golf at the Masters.
Woods told a news conference he had lied to himself as well to his wife, family and friends about his secret life of sexual dalliances. But he added he was emerging from the ordeal of personal and public humiliation with a new appreciation for what really mattered in life.
The world number one underwent 45 days of treatment after his serial infidelities became public, although he would not specify what he was treated for. "That's personal, thank you," he said, before throwing some light on the family life that his behaviour has threatened.
"Just prior to Christmas I made the decision to enter rehab. And having spent Christmas Day with my family was just incredible and then having to go off from there into treatment, that was a very difficult time.
"What people probably don't realise is that because of the time frame of it, I missed my son's first birthday. And that hurts. That hurts a lot. I vowed I would never miss another one after that. I can't go back to where I was.
"I want to be a part of my son's life and my daughter's life going forward and I missed his first birthday. I mean, that was very hard that day and something I regret and I probably will for the rest of my life."
Asked if his wife, Elin, and the children would be joining him this week at Augusta, the 34-year-old Woods said: "Elin is not coming this week, no."
Follow Emirates 24|7 on Google News.