Court hears cases of bribery, abuse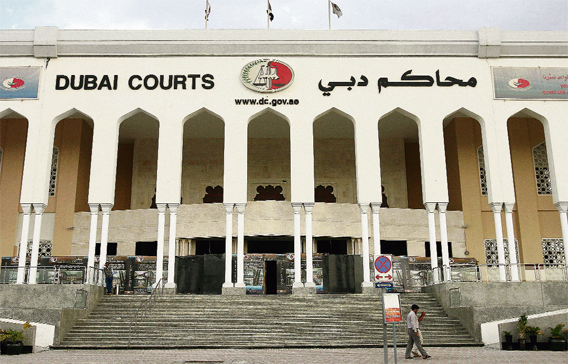 An Emirati policeman asked for a Dh6,000 bribe in exchange for supplying a prisoner with hashish, Dubai Criminal Court heard yesterday.
AA, 25, is also accused of using force against officers who arrested him. He denies the charges.
Major Hareb Saeed of the Anti-Economic Crime Unit testified that the police received information that the defendant had offered to supply an inmate with drugs for Dh6,000.
The tip-off came from the prisoner, who was told to inform AA that someone would call him to agree a date and place where the money would be handed over to him.
Sergeant Mohammed Jumaa was asked to contact the defendant and agree to meet him outside the car park at the Mercato mall. The defendant was seized after he received the money. Jumaa said AA strongly resisted arrest and pushed him while trying to flee. The defence asked to cross-examine Jumaa and the case was adjourned until April 14. In another case, Pakistani MO, 45, is accused of sexually harassing a maid who worked for his brother-in-law.
The maid testified that while she was carrying out her duties at home the defendant, who was drinking alcohol, grabbed her hand and hair and moved his hand around her body. He then pushed her to the ground and she fled to her room and called the police, the court heard.
Sergeant Rashid Abdul Majeed testified that he received a report that the maid had been harassed and went to the house in Al Mizhir and asked her about the incident. She told him that while she was cleaning the defendant's room he grabbed her hand and body. The case was adjourned until April 14.
Follow Emirates 24|7 on Google News.