Grave robbers target bishops' tombs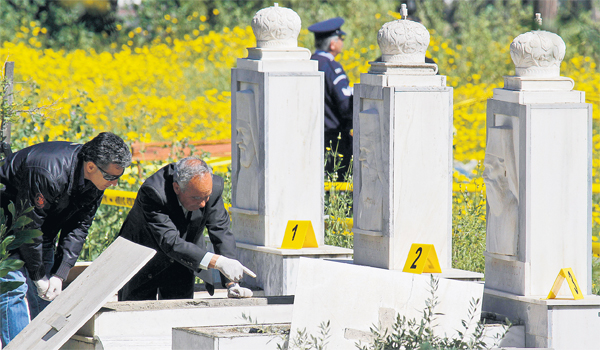 Grave robbers in Cyprus have attacked the tombs of three archbishops, police on the island said yesterday, in a case which bore some similarity to one targeting a former president's remains last December. Under cover of darkness, the skeletal remains of two archbishops were removed and the tomb of a third prelate was opened. "The ossuaries are missing from the tombs of Archbishop Sophronis III and of Kyrillos II," a police spokesman said. The tomb of a third archbishop, Kyrillos III, was disturbed but the ossuary, a receptacle for human remains, was not removed.
Follow Emirates 24|7 on Google News.