Look out for licence plate thieves, police warn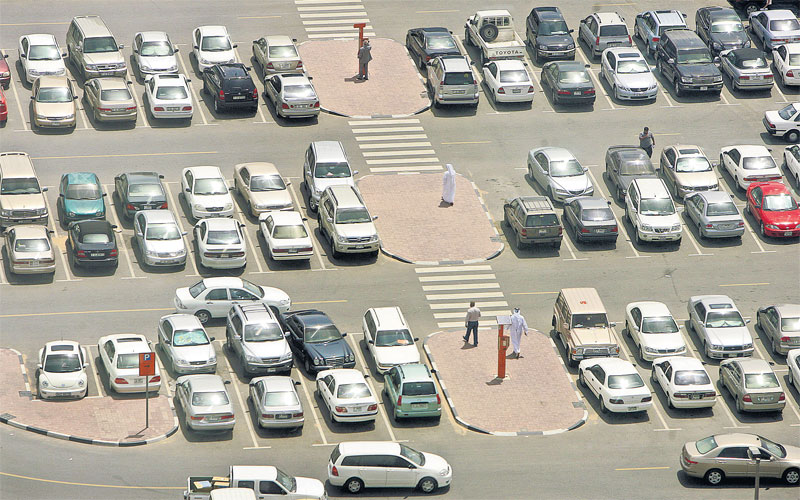 Vehicle owners who leave their cars unattended for long stretches of time could be victims of a new wave of crime spreading across the UAE, police said.
Criminals are now stealing number plates, specifically targeting cars of people who have gone on long vacations, and using the number plates on other vehicles, which are then used for illegal activities or to commit crimes, according to one Sharjah police official who spoke to Emirates Business on condition of anonymity.
Many illicit liquor gangs active in Sharjah, Ajman, Fujiarah and other emirates are targeting vehicles that have been parked for a long period of time, he said.
"If such vehicles are caught by the police carrying liquor, drug or other illicit materials, the vehicle owner is liable to be prosecuted.
"There have been cases where vehicle owners have returned from their vacation and discovered that there are liquor smuggling cases registered against them because their vehicle was used in such crimes," he said.
Number plates of vehicles abandoned in airports have also been stolen for similar purposes, he added.
The activities of illegal liquor gangs have recently been in the spotlight following a recent judgment by the Sharjah Shariah Court handing the death sentence to 17 gang members who were accused of murdering a rival gang member in the Saja neighbourhood of Sharjah.
The Indian Ministry of External Affairs has recently been involved in the case and has offered legal assistance to appeal the sentence. An increase in liquor-related violence and gang wars have recently been reported in Dubai and Sharjah.
Officials from Dubai Police and the Roads and Transport Authority (RTA) said cases of missing number plates have to be immediately reported to the nearest police station.
"The owners of the number plates can face many problems if they don't take the issue seriously.
"The court will also ask them their reason for not reporting the case to the police," said an official.
According to the RTA, if both the number plates are stolen, the vehicle owner has to go to the nearest Dubai Police and report the incident and get a report filed.
The vehicle owner can get a new number plate from the licencing department of the RTA after producing a police report, passport copy, vehicle registration card and other necessary documents. In case only one number plate is stolen or lost, owners can go immediately to the RTA licencing department and get a replacement.
Hashik PK, an advocate with Dubai-based Al Gharib Associates, said he has handled several cases in which innocent civilians have become victims of criminal gangs who use stolen passport copies submitted when victims apply for jobs to take out a rental car and use it for criminal activities.
"I am handling a case in which an Indian expatriate was jailed because a car that had been rented with his stolen passport copy was involved in a road accident. The vehicle was carrying illicit liquor and the driver fled the scene.
"The victim claims to have never rented the car.
Vehicles caught carrying liquor can be seized by the police and the owner deported after serving three to six months' jail term if found guilty.
One owner of a car rental company said he has filed at least 15 cases against customers who have used rented cars to sell illicit liquor. "They rent the vehicle from Dubai or Sharjah and use it to transport liquor to Al Ain and Abu Dhabi. The problem has recently come down because the Dubai Police, Road Transport Authority and CID are cracking down on the illicit liquor sales. Once a car with liquor is seized, it is very difficult to get it back."
Follow Emirates 24|7 on Google News.