'Business is key to climate'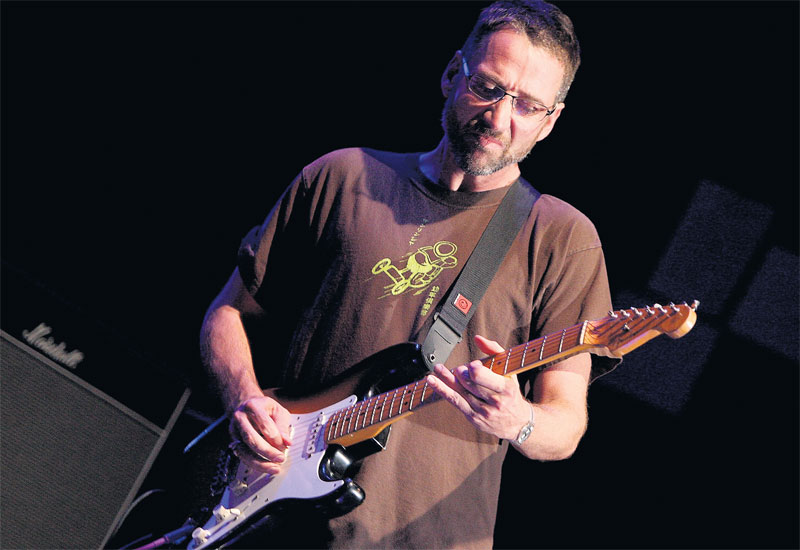 While many people dream of becoming a rock star, Pearl Jam guitarist Stone Gossard says he is trying to be more of a businessman to help slow climate change.
The US band, which has sold 60 million albums since 1991, announced this week it was investing $210,000 (Dh771,330) to plant trees in Washington State to soak up an estimated 7,000 tonnes of carbon dioxide linked to a 32-date 2009 tour.
"Pearl Jam is a band, but we are also a business," guitarist and co-founder Gossard said. "We're seeing ourselves as a Washington business, a regional business that is acknowledging its carbon footprint and hoping to inspire other businesses."
Many leading musicians have sought to raise awareness about the risks of climate change, often by planting trees, and culminating in Live Earth concerts in July 2007 across seven continents. But Gossard, 43, said celebrity-driven inspiration was often short-lived.
"The idea of a celebrity is fantastic in terms of raising awareness for a day or a week, but it needs consistent business policy in the long term," he said.
Gossard said there were good business arguments for investing in climate measures – even though opinion polls in the US show dwindling belief that mankind causes global warming. Carbon-capping legislation is stalled in the US Senate.
"It's doable. It's not going to kill your company and if anything it will enhance your company's ability to sell whatever it is selling by being good stewards of the land," he said.
Gossard said that Pearl Jam's investments aimed to offset carbon from the band's use of fossil fuels linked to ships, trucks, planes, hotels as well as estimated emissions by 480,000 fans travelling to and from concerts in 2009.
Pearl Jam, one of the top-selling US bands whose awards include a Grammy for Spin the Black Circle, would plant thousands of trees and restore 33 acres (13.36 hectares) of urban forests in Seattle, Kent, Kirkland and Redmond.
The scheme will also clear invasive plants such as English ivy choking native trees. Trees soak up carbon as they grow and release it when they rot or burn.
"It will store Pearl Jam's carbon, make cities more livable and show citizens how to be good stewards," said Gene Duvernoy, head of the Cascade Land Conservancy managing the project.
Pearl Jam has invested $150,000 since 2003 in climate measures. It was looking into widening carbon offsets to cover its album manufacturing and distribution.
Among other bands, the Rolling Stones added about 27 cents to ticket prices on a 2003 tour to help plant trees and show that "rock and roll is not a gas".
Follow Emirates 24|7 on Google News.