Fine albums from some of our finest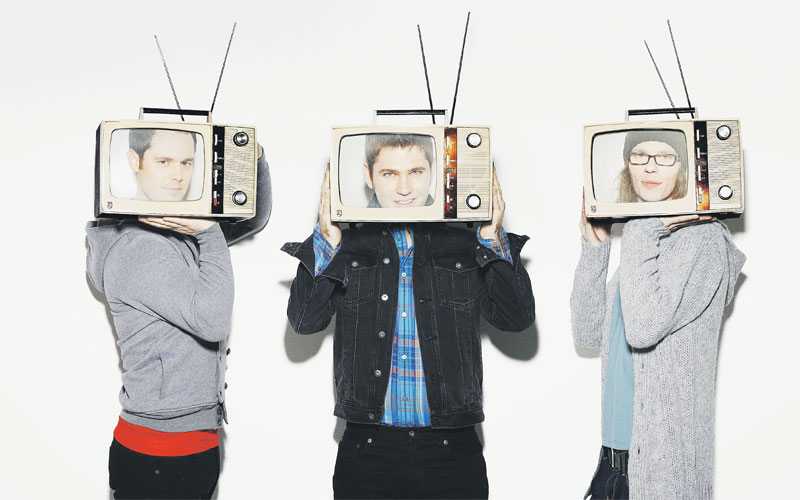 Their self-titled debut album went straight to number one, now Scouting For Girls are releasing their follow up, will it do the same? Elsewhere, pop icon Paul Weller releases a new album as does enigmatic singer Rufus Wainwright. But how do they all compare?
—Everybody Wants To Be On TV by Scouting For Girls: The Harrow boys (above) are back, and carrying on from where they left off with 10 tracks of likeable pop-rock that would have fit easily into their first release.
There's the same energy, the same laddish lyrics and the same simple but well-structured tunes. The middle four tracks do have a slightly generic, transatlantic feel. However, the enjoyably-British track Posh Girls sounds as though The Beautiful South were playing in the background when it was written.
Yes, the album's a bit formulaic, but as chart-topping opener This Ain't A Love Song shows, it's a catchy and engaging use of the formulas.
—All Days Are Nights: Songs For Lulu by Rufus Wainwright: Rufus' sixth studio album is a solo effort in every sense: just singer and piano are present, but the beautifully-textured compositions of a near-theatrical quality make the absence of a full band almost unnoticeable.
The album is tainted by sadness – dealing with the loss of his mother to cancer earlier this year. The resulting record is overbearingly dark: the sombre tone only broken once by the punchy piano chords and upbeat lyrics of Give Me What I Want And Give It To Me Now! However, the stripped-back quality shines a light on the huge range of Wainwright's vocal abilities and will no doubt be a hit with loyal fans of the man Elton John refers to as the greatest songwriter on the planet.
—Wake Up The Nation by Paul Weller: Paul Weller returned to the fore with his Brit-winning album 22 Dreams two years ago and is back on familiar ground with Wake Up The Nation, his 10th solo studio album. Moonshine kicks things off with a bluesy riff that instantly sets the mood.
This is followed up by the raw title track. Producer Simon Dine stayed behind the desk after the success of 22 Dreams and he keeps the sound stripped and tight throughout, with the 16 tracks coming in under 40 minutes. The record offers plenty to suggest that Weller's five-night residency at London's Royal Albert Hall at the end of May should be a resounding success.
Follow Emirates 24|7 on Google News.