In music, timing is everything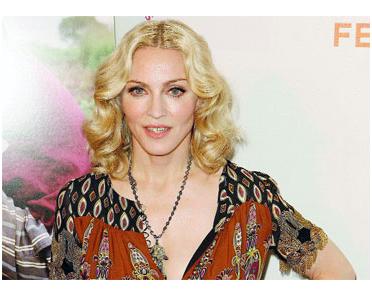 Almost everything in business is about timing. And as you might expect with Madonna, the release of her newest album days after a renewed focus on her personal life should see an increased interest in her latest offering.
 
Even if sales aren't as high as her label, Warner, might wish for, at the very least she's doing her best to get fans to start pre-ordering.
The queen of pop has already reached out to a new generation of fans by teaming up with Justin Timberlake for the Timbaland-produced number one single, Four Minutes, the first track off Hard Candy, a new hip-hop-influenced album that is due to hit the UAE's shelves next week.
Right now, however, the focus is on Madge because a documentary she has written, produced and narrated, I Am Because We Are, premiered at New York's Tribeca Film Festival on Thursday.
 
In spotlighting the plight of children orphaned by the Aids crisis in one of the world's poorest countries, it looks at why the singer decided to adopt a young Malawian child. The documentary follows the Berlin Film Festival premiere last month of her directorial debut, the tacky comedy drama Filth and Wisdom.
While it would be callous to even think the entire adoption process – or indeed the altruistic new documentary on it – was nothing but a massive publicity stunt to further her own cause, in the past Madge certainly hasn't made any bones about using the tools at hand to market her work.
 
For instance, in the same month as her last album, Confessions on a Dance Floor, was released she co-operated with British television network Channel 4 on I'm Going To Tell You a Secret, which featured behind-the-scenes footage, live concert highlights and film of her relaxing at home with her children, Lourdes and Rocco.
And on Hard Candy, pop music's quick-change artist has employed another old technique. With its hip-hop flava, the 49-year-old goes right to the heart of current music trends on the album, a tool she has used time and again, particularly with dance music.
With the techno-embracing Ray of Light album, for example, she tapped into the all-pervasive electronica of the '90s, and the song Shanti-Ashtanga, on the same album, found echoes of the same decade's exploding Asian Underground scene.
But despite the chopping and changing and heavy marketing, Madonna seems to have consistently stayed true to who she is throughout her career: a quick-change artist who is unabashedly mainstream pop, with her forays into film, musicals, dance, R'n'B and hip-hop coming across as no more than an attempt to constantly explore new facets of herself – or update her musical wardrobe.
Madonna has "a true rock 'n' roll spirit", Seymour Stein, president emeritus of the Rock and Roll Hall of Fame Foundation's board of directors and the man who launched the careers of the Ramones, Talking Heads and the Pretenders, has said about her in interviews related to her recent induction into the Rock and Roll Hall of Fame.
"She takes chances. She doesn't care about the odds. She cares about whether she believes in something or not."So what can we expect from Hard Candy?
Her Madgesty has described her last album for Warner before she takes up her astronomical contract with US concert promoter Live Nation, as "a juxtaposition of tough and sweetness". The oxymoron sums up her undeniable artistic flair on the sweet side and hard-nosed businesswoman's acumen on the other.
With this, her 11th studio album, the most successful female musician of all time – according to the Guinness Book of World Records – shows she can both adapt to the times and get the right people on board.
After using Britain's Stuart Price for her last album, neo-disco Confessions, this time round former N-Sync singer Justin Timberlake, as well as hip-hop stars Timbaland and Pharrell Williams of the Neptunes, wrote and produced the 12 tracks.
All three are tops in hip-hop and R'n'B urban music, and as producers Timbaland and Williams have crafted one of the best sounds yet over the past few years. So successful has this strategy been that Four Minutes makes her the artist with the most top 10 hits on the Billboard Hot 100, as well as the female solo artist with the most number one hits in the UK (13).
The album itself offers few surprises, however. Though the lyrics are run-of-the-mill, the tracks work due to remarkably good production and a contemporary feel marked by a Timbaland/Neptunes sound. Warner hopes Hard Candy will do as well as the 2005 Confessions, which sold 8.5 million worldwide.
To help the launch, Madonna is giving three private concerts, in New York on Wednesday, Paris on May 6 and London on May 11. Dubai was rumoured to be among these, but no official confirmation has been forthcoming from either the artist, her management or her concert promoters, Live Nation.
Meanwhile, Madonna has set a new business trend. Her next studio records will be with Live Nation after a ground-breaking $120-million deal with the concert promoter to handle all her artistic output over 10 years.
The deal, the first of its kind involving a major artist, is to see the pop culture icon cement her status as the world's highest paid female singer, giving her a lucrative mix of cash and stock. In return, Live Nation will get the rights to studio albums as well as the right to promote concert tours, sell merchandise and license Madonna's name.
Traditional record labels are keen to sign stars on similar deals as the music industry adjusts to the new realities of the digital download revolution, which has caused plunging CD sales. Increasingly, music industry players are seeking to secure wide-ranging deals that allow them to tap into multiple revenue streams, such as endorsements, concert ticketing and merchandising.
"The paradigm in the music business has shifted and as an artist and a businesswoman, I have to move with that shift," Madonna said last October when the deal was announced. "For the first time in my career, the way that my music can reach my fans is unlimited. I've never wanted to think in a limited way and with this new partnership, the possibilities are endless." (With input from agencies)
 
Madge shines a light on Malawi
 
A single phone call prompted US pop star Madonna to begin charity work in Malawi and it was while making a documentary on the African country's one million orphans that she found a baby she decided to adopt.
I Am Because We Are, which was written, produced and narrated by Madonna, looks at the plight of the children orphaned by Aids in one of the world's poorest countries.
Madonna's interest in Malawi began about two years ago after she was contacted by a businesswoman, born and raised in the country, through a mutual friend. "She said it was a state of emergency," Madonna says in the film. "She sounded exhausted and on the verge of tears. I asked her how I could help. She said: 'You're a person with resources. People pay attention to what you say and do.' I felt embarrassed. I told her I didn't know where Malawi was. She told me to look it up on a map and then she hung up on me," said Madonna.
She educated herself on Malawi and the result is a charity for the country's orphans, called Raising Malawi and the 94-minute documentary from first-time director Nathan Rissman.
"It was during filming, during researching these different orphanages, that she found David," Rissman said in an interview.
David is the Malawian boy Madonna and her husband, Guy Ritchie, are adopting.
He has lived with the couple since shortly after the adoption process began about 18 months ago. Malawi's government, which has been criticised for giving the singer-actress preferential treatment, has recommended the adoption be approved and a hearing on that is set for May 15.
The film shows footage of David being cared for by a nine-year-old girl with HIV at the Home of Hope orphanage in Malawi. In the documentary, Madonna says David's mother had died in childbirth, three of his siblings had died and no one knew the whereabouts of his father.
When she returned three months later, Madonna said the baby "had pneumonia, malaria and God knows what else" with no medicine to treat him. "What was I prepared to do?" she asks in the film. "If I was challenging other people to open up their minds and their hearts then I had to stand at the front of the line. I decided to try and adopt him. The rest is history."
There is controversy behind that history. Critics accused the government of skirting laws that ban non-residents from adopting children in Malawi. David's father came forward, saying he had only placed the child in the orphanage temporarily, but he has since given approval for the adoption.
Rissman said he has made up to 10 trips to Malawi in the past two years to make the documentary, which had started with a vision by Madonna to shine a light on Malawi's problems but also offer people ways to help.

The numbers
 
$72m: Madonna's earnings in 2007, according to Forbes, which said she was the top-grossing female musician last year
$194m: The amount her Confessions tour grossed, making it the top-earning tour by a female artist in history
$120m: Madonna's historic cash-and-stock deal with concert promoter Live Nation for all her artistic output over 10 years
$35: The amount of money Madonna moved to New York with in 1977. She moved from Detroit to pursue a dance career
 
Follow Emirates 24|7 on Google News.