Malik divorces first 'wife' to marry Mirza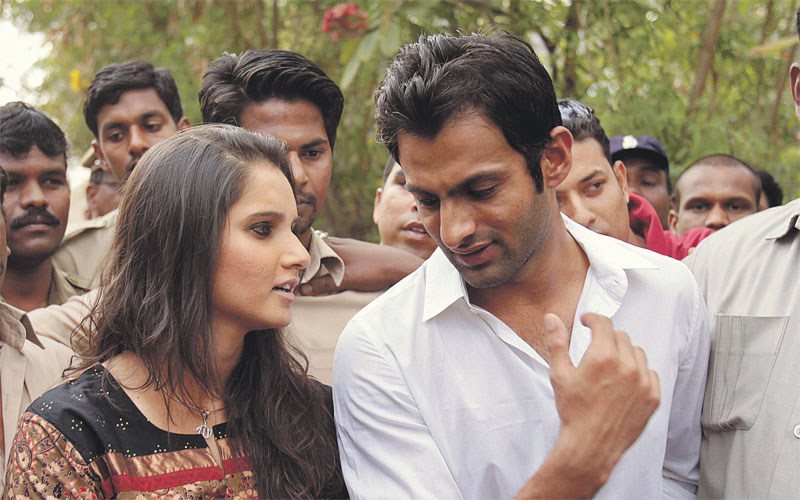 In a dramatic twist, Pakistani cricketer Shoaib Malik, who is to wed Indian tennis star Sania Mirza, yesterday 'divorced' Ayesha Siddiqui, who had been claiming to be his wife.
Preparations for the high-profile couple's wedding had been marred by claims by Ayesha that she and Malik were married in 2002 – sparking a scandal that captivated millions across south Asia and the UAE, where the newlyweds are to set up home.
"Divorce papers have been signed," Farisa Siddiqui, Ayesha's mother, told a press conference in Hyderabad. "The settlement is done."
The deal apparently ends a complex and often contradictory tale during which Malik consistently denied ever being married to Ayesha. After Malik and Mirza, both Muslims, announced they would get married on April 15, Ayesha made a range of accusations including that she and Malik had signed a "nikahnama" (wedding agreement).
She also lodged a complaint with police in Hyderabad, prompting officers to quiz Malik over the saga and confiscate his passport. Muslim elders in the city, where both Siddiqui and Mirza live, negotiated the deal after days of frenzied press coverage and lurid speculation.
The agreement involved a nominal sum of Rs15,000 (Dh1,247) being paid to Ayesha, the elders said.
"My daughter's wish was to gain a divorce without any money," Farisa Siddiqui said. "She has got it. I am very happy that finally Shoaib gave her a divorce."
Malik, 28, who is in Hyderabad, where he is scheduled to marry 23-year-old Mirza, was battling allegations over his marital status.
On Monday he accused Ayesha of lying in order to gain "cheap publicity" and again claimed that he had never been married to her.
Before the deal, Siddiqui appeared on television news channels to denounce Malik as a cheat who dumped her because his teammates said she was overweight.
Malik has admitted he began a relationship with Siddiqui in 2001 after she sent him photographs – but he said he now believes the pictures were of another woman. Malik, a former captain of the Pakistan cricket team, is serving a year-long ban for indiscipline.
Follow Emirates 24|7 on Google News.