O'Brien mocks NBC on new tour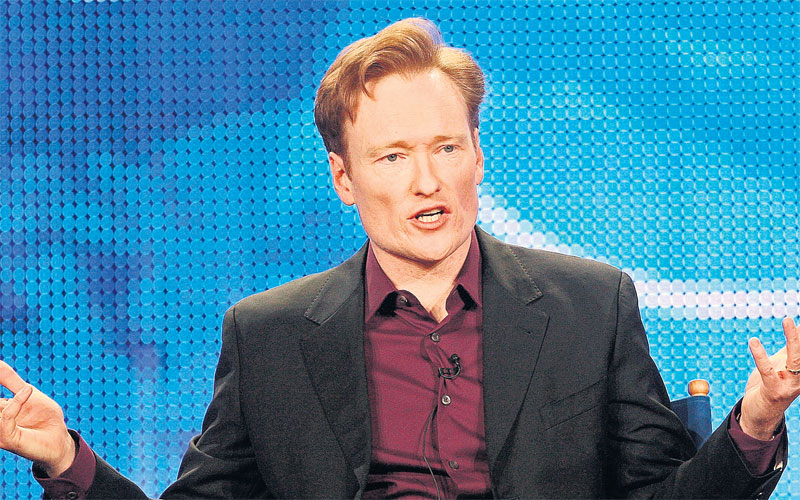 Conan O'Brien kicked off his comedy tour this week in Eugene, Oregon, taking shots at his former NBC bosses and joking about his new gig at TBS with his trademark self-deprecation.
"This is the first time anyone has paid to see me. They have paid me to go away," he told the audience, who welcomed him and his band with a standing ovation.
The show started with 20 minutes-plus of stand-up, but there was nothing vindictive about his NBC barbs.
"Lawyers are listening," O'Brien said, and when the crowd chuckled, he added under his breath, "I'm not kidding". Among the jokes aimed at NBC: O'Brien outlined the "eight stages of grief after losing your talk show": "denial; blame myself; blame everyone else around me; anger; paranoia; 36 hours of Red Bull and Halo; buy everything Amazon says I would also like..."
He also joked that legally, no one is allowed to resemble him, which means saying goodbye to the Wendy's girl, Jimmy Neutron and Tilda Swinton. O'Brien also referenced the fact that he cannot take his former bits with him on his new show, bringing out Triumph the Insult Comic Dog, who did a bit.
O'Brien also acknowledged his new talk show at TBS, which was announced earlier in the day after he was thought to be in negotiations with Fox. "I'm sure some of you heard I got a new job starting tomorrow: I'm the new manager of the Eugene Banana Republic," he joked.
At TBS, O'Brien will own his as-yet-untitled show and draw a salary comparable to what he earned at NBC (at least $10 million a year), as well as pull down syndication earnings by selling the show overseas. At Fox, the network was looking to keep the show a relative bargain and preferred to hire O'Brien as an employee, like he was at NBC.
Follow Emirates 24|7 on Google News.