Avon ladies sell trees with lipsticks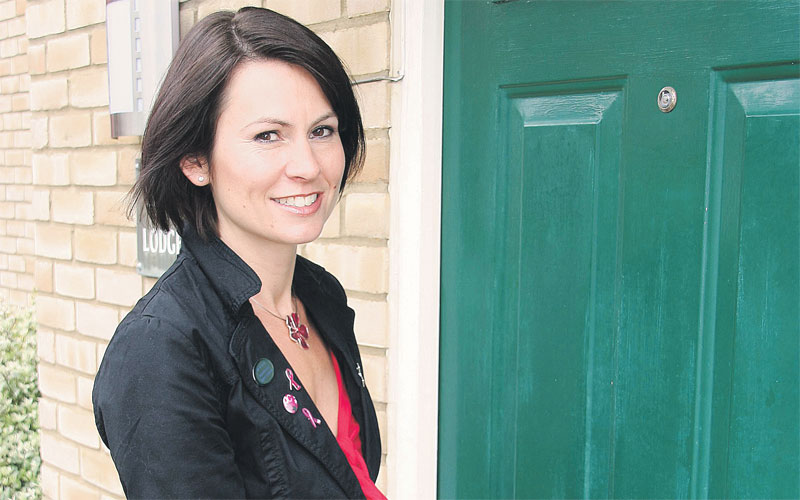 When Angie Winter began selling make-up door-to-door seven years ago, little did she think she would one day become an environmental ambassador, promoting trees along with face creams to help save one of Earth's most important rainforests.
But today, she – along with some six million Avon ladies around the world – is helping to restore the heavily deforested Atlantic rainforest of South America, as part of the world's first global tree-planting campaign.
From June, Winter and her colleagues will be encouraging customers to buy trees.
For just £1 (Dh5.6), Avon's clients can get involved with the company's Hello Green Tomorrow campaign, which aims to plant one million trees and restore 2,500 acres of rainforest in Paraguay, Brazil and Argentina. Considering Avon's best-selling products include mascara and face cream, this green initiative might seem an odd ingredient to add into the mix.
"I never imagined that we would get involved in something like this, but I'm really proud to be part of it," says Avon lady and mother-of-three, Winter. "You always hear about the rainforest disappearing, but don't know how you can help. This is a really affordable way."
The Cambridgeshire-based sales representative and her husband already grow their own vegetables, make their own compost and choose staycations in local woodlands rather than holidays abroad. But they are always keen to do more, she says. "I cherish trees," says Winter "It's an odd thing to say, but when we first moved here, all the new homes had been built on farmers' fields and there wasn't a tree in sight. We had no insects, no bees, no squirrels – nothing. But after planting a few of my own trees seven years ago, I've really noticed a difference: we had our first squirrel visit the other day and the birds and insects have finally arrived, too."
She expects the Hello Green Tomorrow to be a popular campaign in her village, and has already ordered double her number of regular Avon brochures to meet demand. She is also planning on sharing the campaign with her 1,700 friends on Facebook, a site that she says has revolutionised her business.
Other Avon ladies such as mother-of-five Debbie Lenegan, based in Yorkshire, say the campaign has helped her learn more about greener issues and the environment.
"I really wasn't at all aware of the environment before now, but when I found out that Avon were supporting this cause, I started reading into environmental issues and have proudly started to do small green things like recycle at home," she says. "I've noticed that for reps like myself with young school-age children, the campaign is helping us get more in tune with these issues, encouraging us to talk about the environment with our children."
Lenegan is now such an eco-convert she has vowed to buy a tree for every order she takes from now until the end of May, and is encouraging her customers to buy trees as gifts.
"Because this is such a fresh idea, it's created a lot of interest – and it's definitely made me more aware of being greener myself."
Encouraging six million Avon sales representatives around the world (most of whom are women) to sell trees is a strategic move by the company. More women than men have eco-sensitive heart strings, studies have shown. According to experts, women are more likely to choose green products, recycle and suffer from 'green guilt' than their male counterparts.
"Avon markets to women all around the world through its six million independent sales representatives, so we have an unrivalled resource to facilitate this campaign and really help save the 'lungs of the earth' – the Atlantic rainforest," says Anna Segatti, President of Avon United Kingdom.
Avon has already donated $1 million (Dh3.67m) to the campaign to plant one million trees by June 5, United Nations World Environment Day. The company also hopes to raise enough funds to help American environmental organisation the Nature Conservancy meet its target of planting one billion trees by 2015.
"Through their sales representatives and a consumer base of 300 million customers worldwide, Avon has an incredible reach and could make a really big impact for this cause," says Jackie Held of the Nature Conservancy. "By partnering with Avon, we hope to restore a critical area of the forest and raise significant revenue for the project."
Tropical forests such as the Atlantic rainforest, which stretches across the Atlantic coastlines of Brazil, Argentina and Paraguay, are often described as the "lungs of the earth". They are essential to mitigating climate change, as they eat up carbon dioxide and release oxygen.
Urban expansion, agriculture, ranching and illegal logging are responsible for much of their destruction. The Atlantic rainforest was once twice the size of Texas and now 93 per cent of it has been destroyed.
Yet with just seven per cent of it remaining, the forest is still home to some 20,000 species of plants, 23 species of primates and 1,000 species of birds, many of which are found in no other place on earth, according to Held.
"The Atlantic rainforest is a critically threatened habitat that also provides clean water for hundreds of millions of people, including the cities of Sao Paulo and Rio de Janeiro. So without that rainforest, a lot of people would be in trouble," she says.
The trees being planted in the Atlantic rainforest
- Capororoca (Myrsine ferruginea): The fruit of the Capororoca is food for birds such as the Rufous-bellied Thrush
- Golden Trumpet (Tabebuia umbellate): Beloved for its yellow flowers, the wood has the same fire rating as concrete and is denser than water. Its increasing popularity has led to an abundance of illegal logging activity
- Guapuruvu (Schizolobium parahyba): The Guapuruva is an indigenous plant of the Atlantic rainforest, found nowhere else on earth. It is one of the native species with the fastest growth rate
- Ice Cream Bean (Inga edulis): Known for its high production of leafy biomass, the Ice Cream Bean tree produces a long pod of fruit, sometimes a few feet in length, containing a white, juicy, sweet pulp surrounded by large seeds, which resembles vanilla ice cream
Follow Emirates 24|7 on Google News.