Sharjah destroys LPG cylinders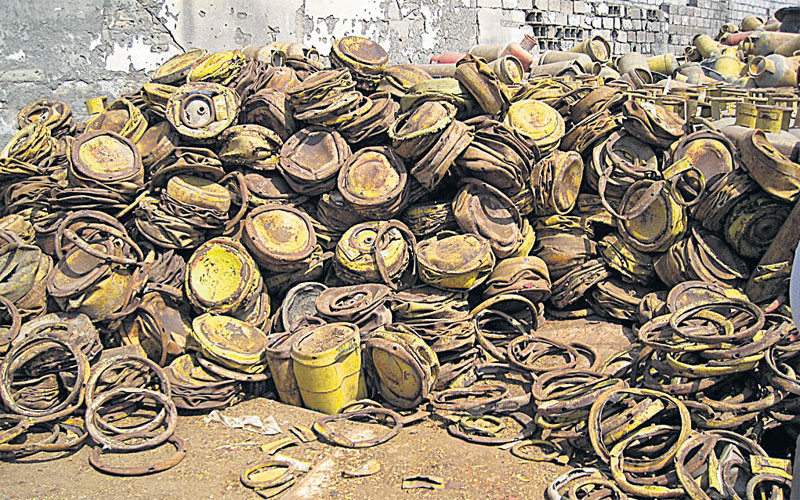 The Sharjah Economic Development Department (SEDD) has announced that inspectors have started to destroy thousands of expired and defective LPG cylinders, which were recently seized in the emirate.
These LPG cylinders had been reported as unsafe.
Ali bin Salem Al Mahmoud, General Manager, SEDD, praised the efforts exerted by SEDD's Commercial Control and Protection Department in seizing and destroying the various counterfeit products that are smuggled into the emirate through unauthorised dealers.
Al Mahmoud said: "We have three approaches in combating the issue. Firstly, we monitor the market and seize any LPG cylinders coming through unauthorised distribution channels.
"Secondly, we regularly check the cylinders in the market and exchange the defective and expired ones.
"Thirdly, we carry out awareness campaigns to raise public awareness on the safe use of cylinders, and to educate people to reject defective and expired cylinders.
"Protecting lives and properties is of paramount importance. Therefore, we are committed to conducting regular inspections."
Follow Emirates 24|7 on Google News.